I've been kicking you a lot with Mister Tucks since I discovered him, but for me, he's really the most outstanding emerging artist of the year 2016. And to mark his arrival in the skate industry, he illustrated a first series of boards for Real Skateboards. He tells us more about this!
Hello Mister Tucks, glad to have you on here! How is it going in Singapore? Kind of crazy since the release of your collab with Real?
Thank you so much for having me and things are going well. So stoked to know that the Real boards are getting a good reaction from people. There is also an increase in sales on my web store since the boards were released and I'm really thankful for everyone that has supported my art.
We communicated through email & Jim offered me the opportunity to collaborate with Real.
Besides, how did you get to work together? It's a project you were preparing since a long time?
It wasn't really planned and I never thought it would be possible. I worked with some friends from Knuckles & Notch on a small handmade illustration book and I named it Temple of Skate. They brought the books to the LA Art Book Fair and Andy from DLX spotted it. We communicated through email and Jim offered me the opportunity to collaborate with Real.
The design process took approximately 2 months and I was given the creative freedom to design boards for Busenitz and Ishod. The DLX team was really cool and I'm fortunate to collaborate with a company that cares about the skateboarding community, board design and quality.
You already have made laser engraved boards on your side but now it is the next step! What does it do to you?
I've designed a few commissioned laser engraved decks for friends. Unfortunately the cost of laser engraving is really steep and shipping cost to send a deck overseas is insane. For now I think I will stick to doing small quantities for friends in Singapore who are keen.
I was constantly doodling… and getting punished for not paying attention in class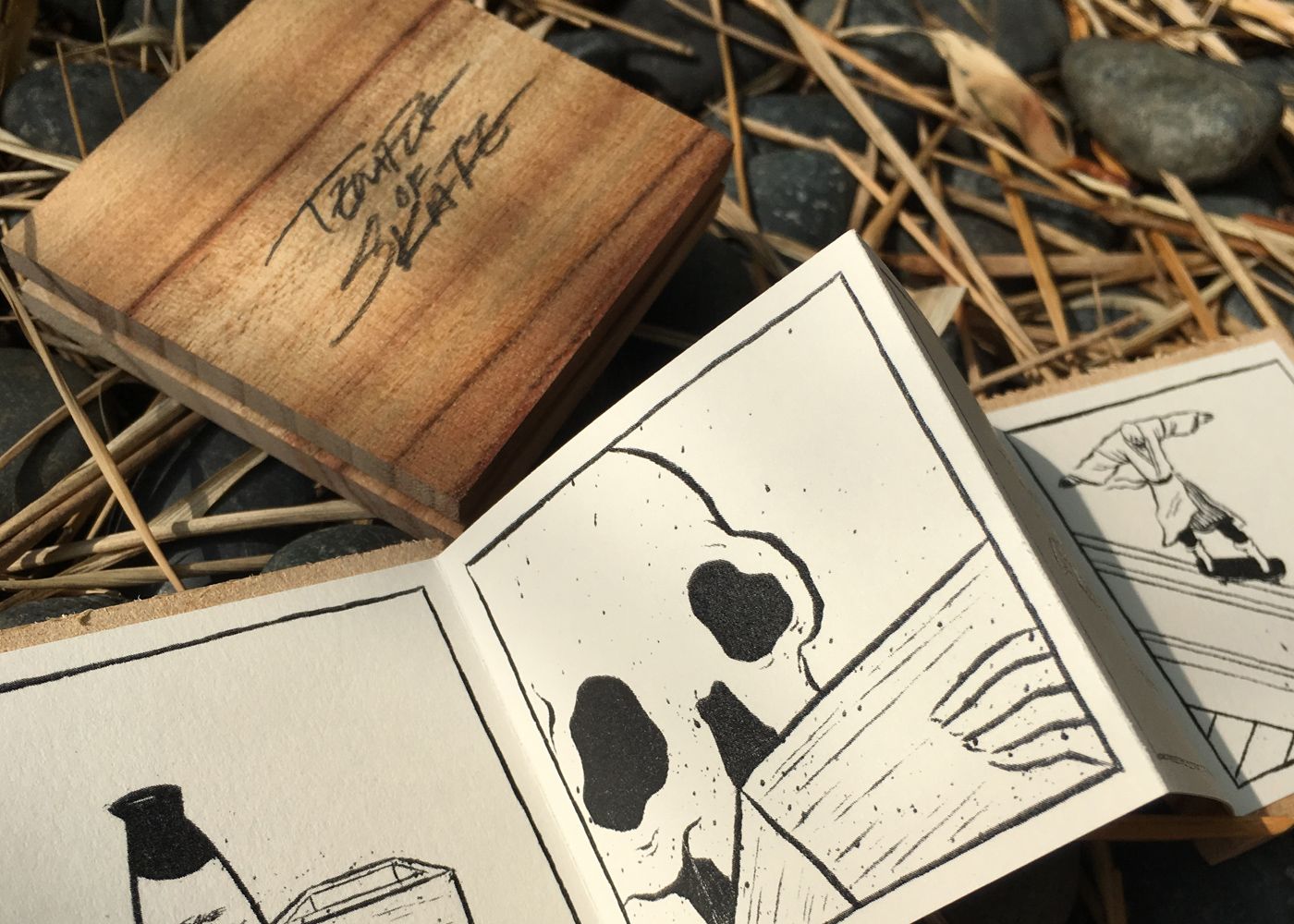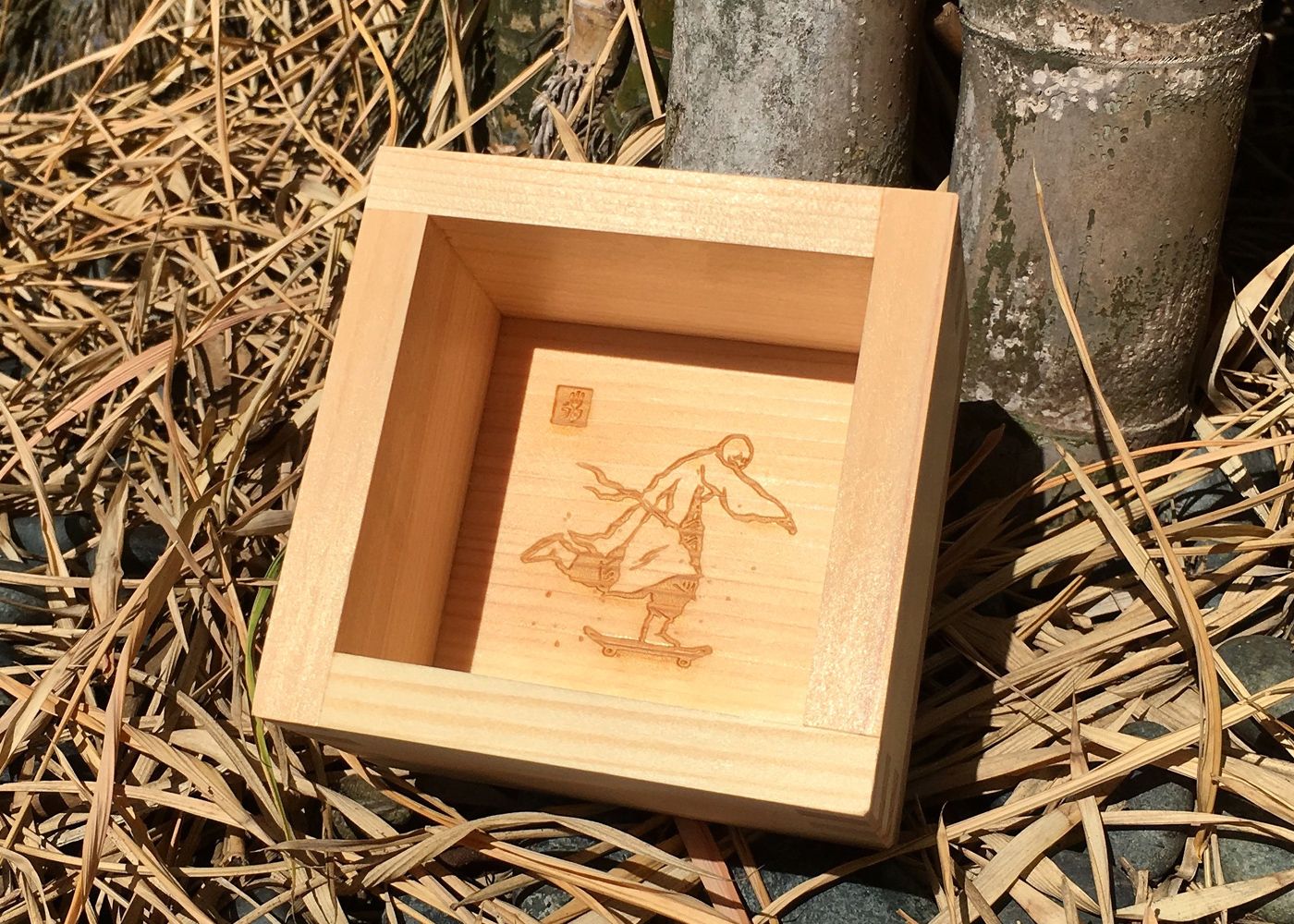 How did you came to find the concept of The Temple of Skate ? And how did you fall in illustration by the way?
Skateboarding is like a form of martial arts and the weapon is your board. I do not know kungfu but I thought it would be funny to draw ancient chinese dudes riding skateboards down rooftops. The concept expanded and for some reason the dudes somehow became skulls.
I loved drawing since I was a kid. I was constantly doodling nonsense and heavy metal band logos on my school textbooks and getting punished for not paying attention in class. I'm thankful that I never lose the interest to illustrate after so many years.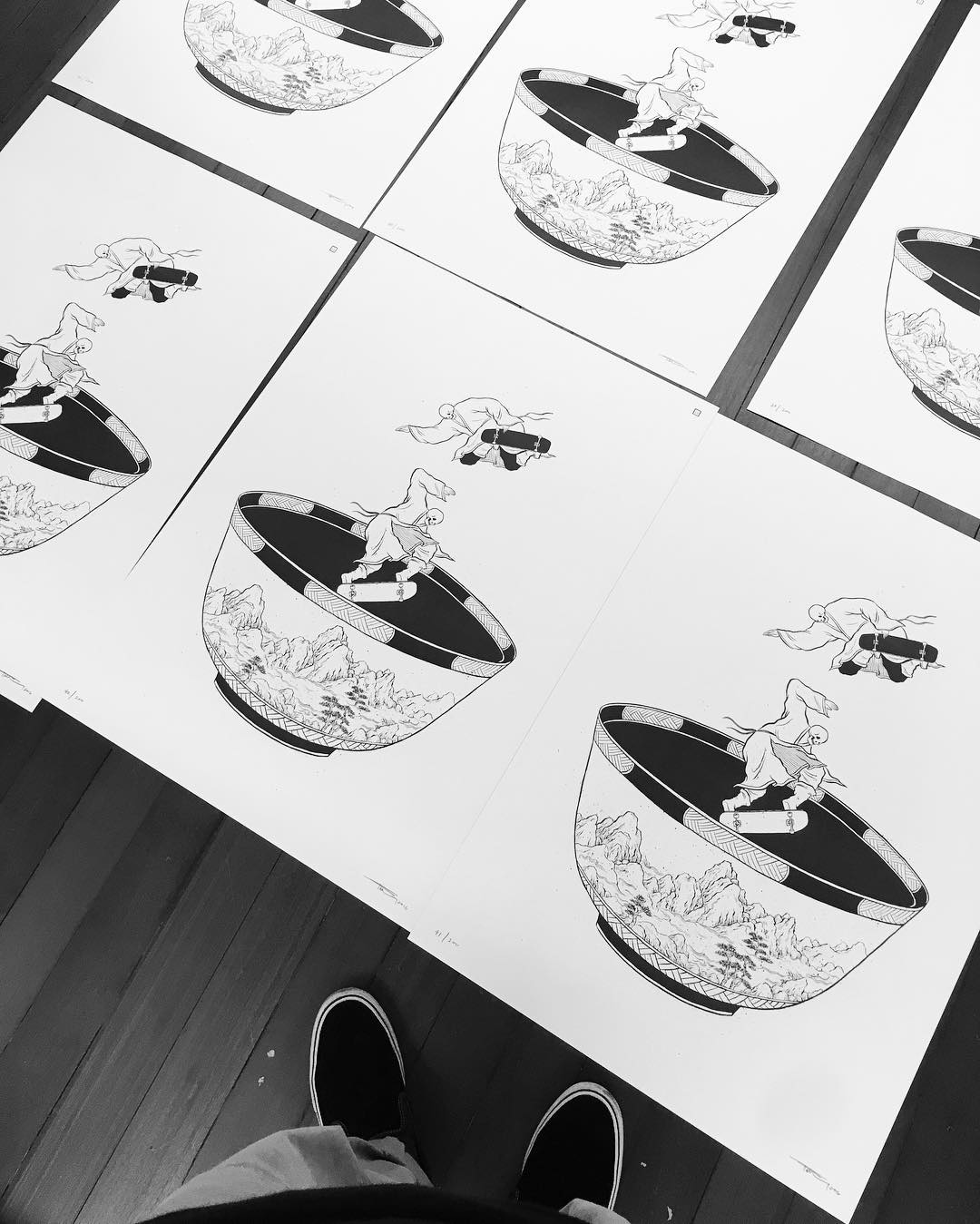 Yes I believe skate art will continue to evolve but the classics are here to stay.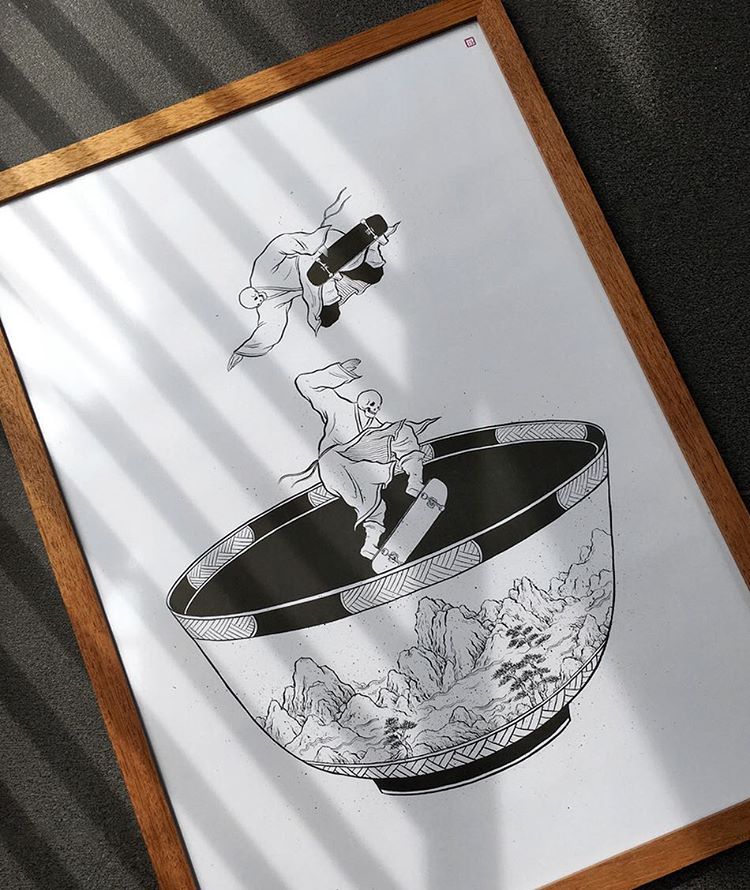 What's your definition of skate art? Do you think it will evolve such as street-art did recently?
New art styles and trends are constantly emerging which is pretty rad. A lot of different graphics can be interpreted as skate art these days. It has evolved so much and its no longer confined to the classic skulls, bones and eyeballs. As long as you're stoked about the graphics on your board and it makes you want to go skate, it works. I feel that it doesn't necessarily need to be created by a skateboarder.  Yes I believe skate art will continue to evolve but the classics are here to stay.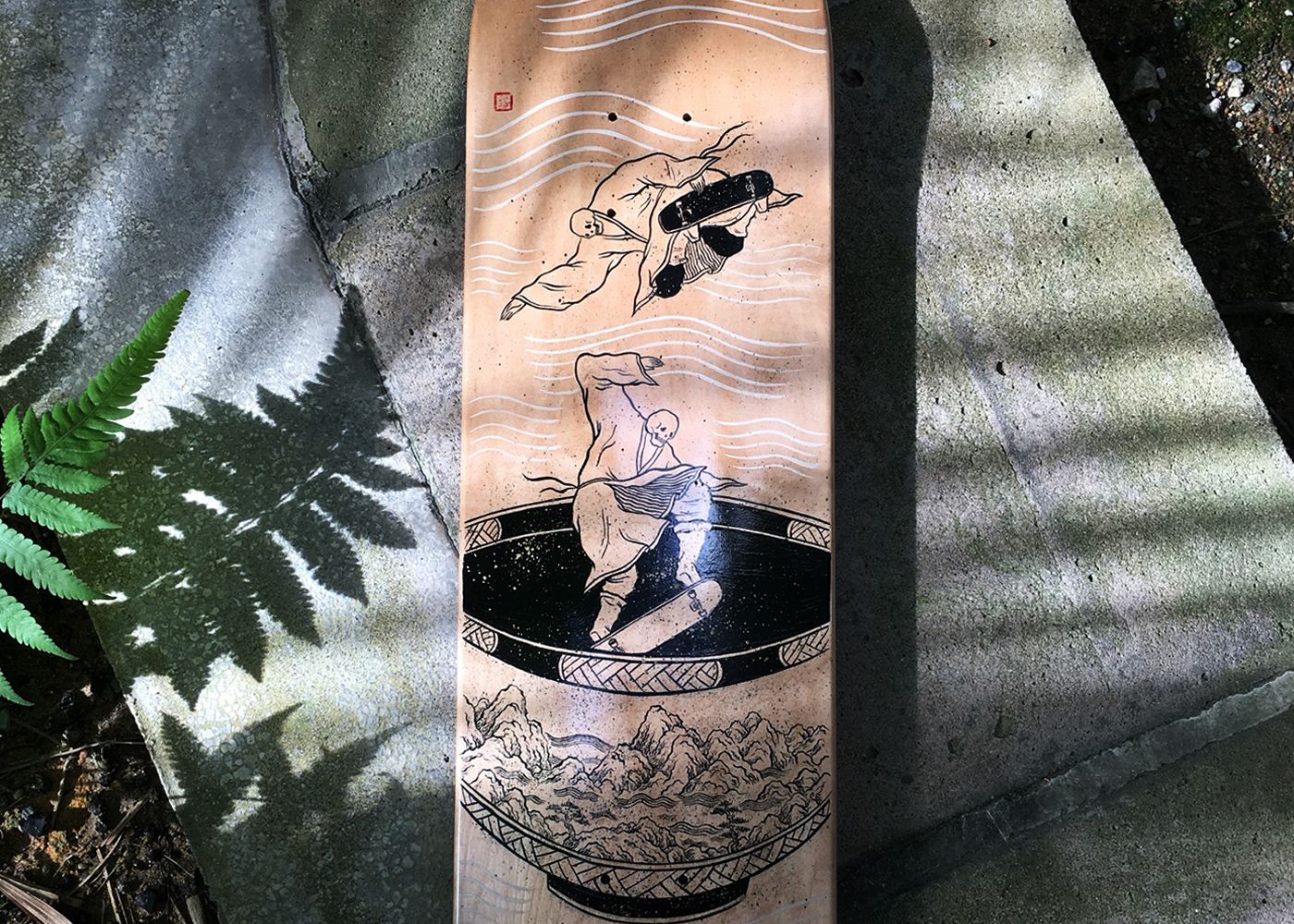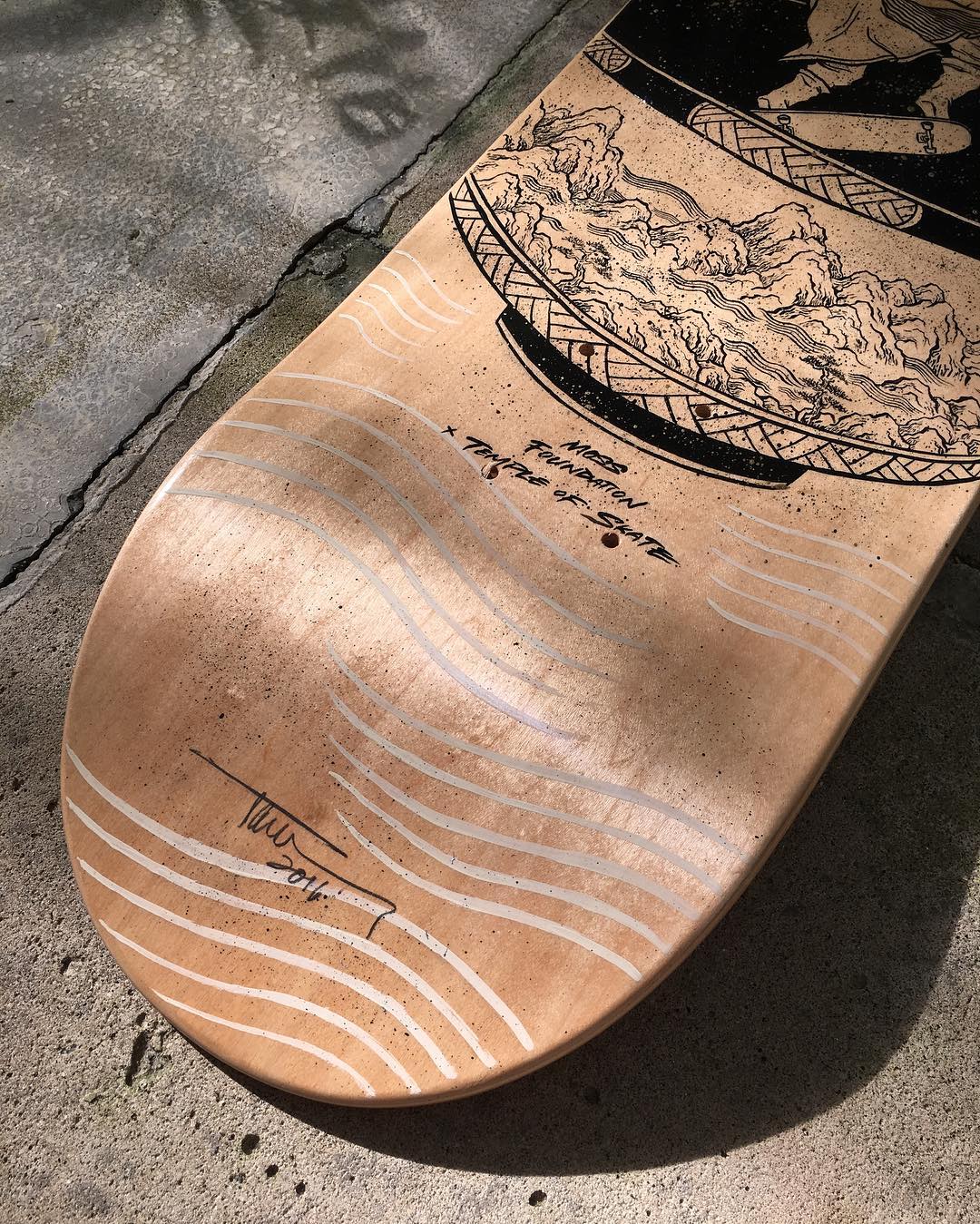 What really inspire you right now? Can you give us a top 3?
Lunch
Peanut Butter Pancake
Music
Do you have any project or exhibition coming? More collabs or laser engraved boards?
Yes there are some possible leads and they are all too early to be confirmed. Fingers crossed and I hope 2017 will be another awesome year!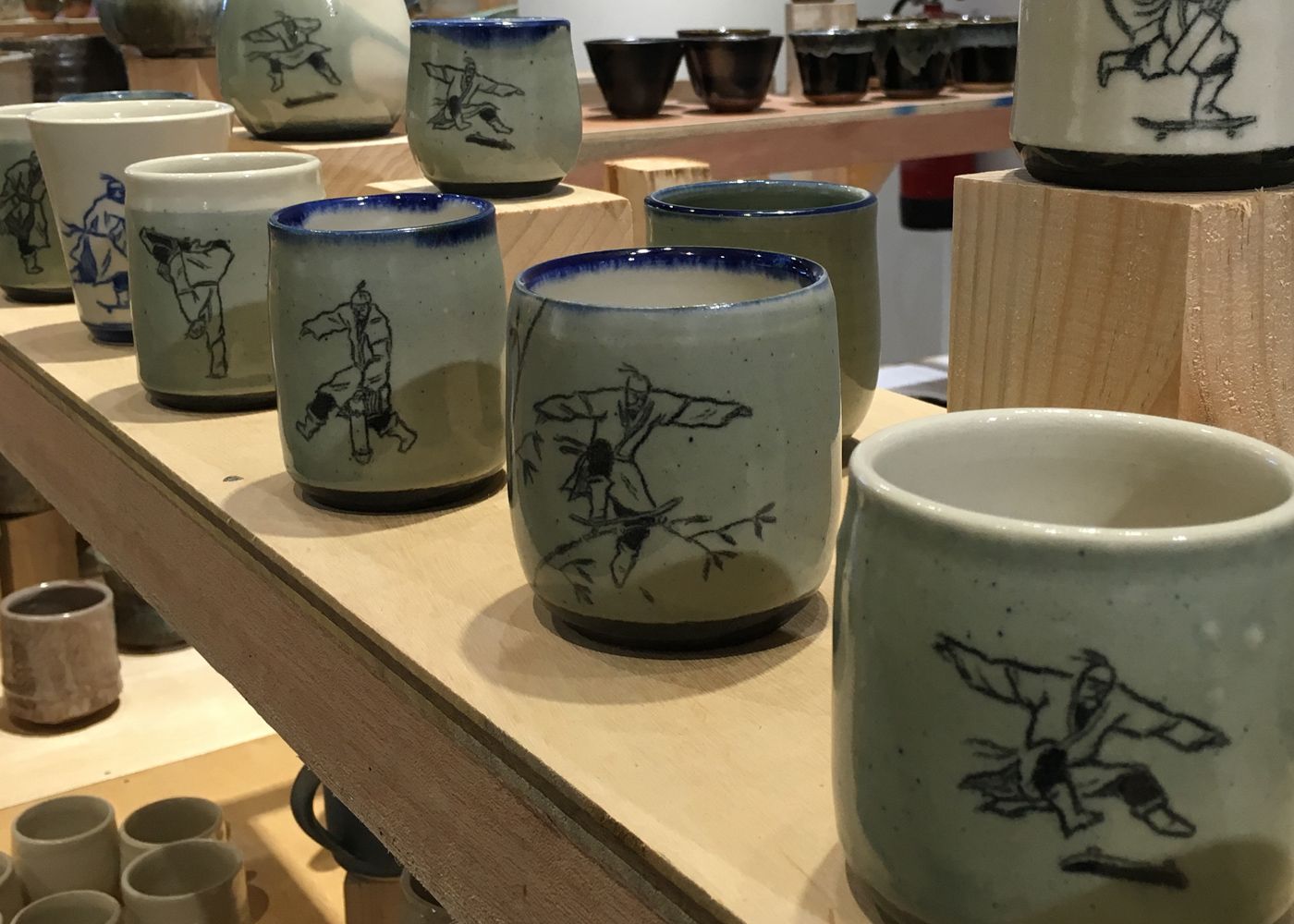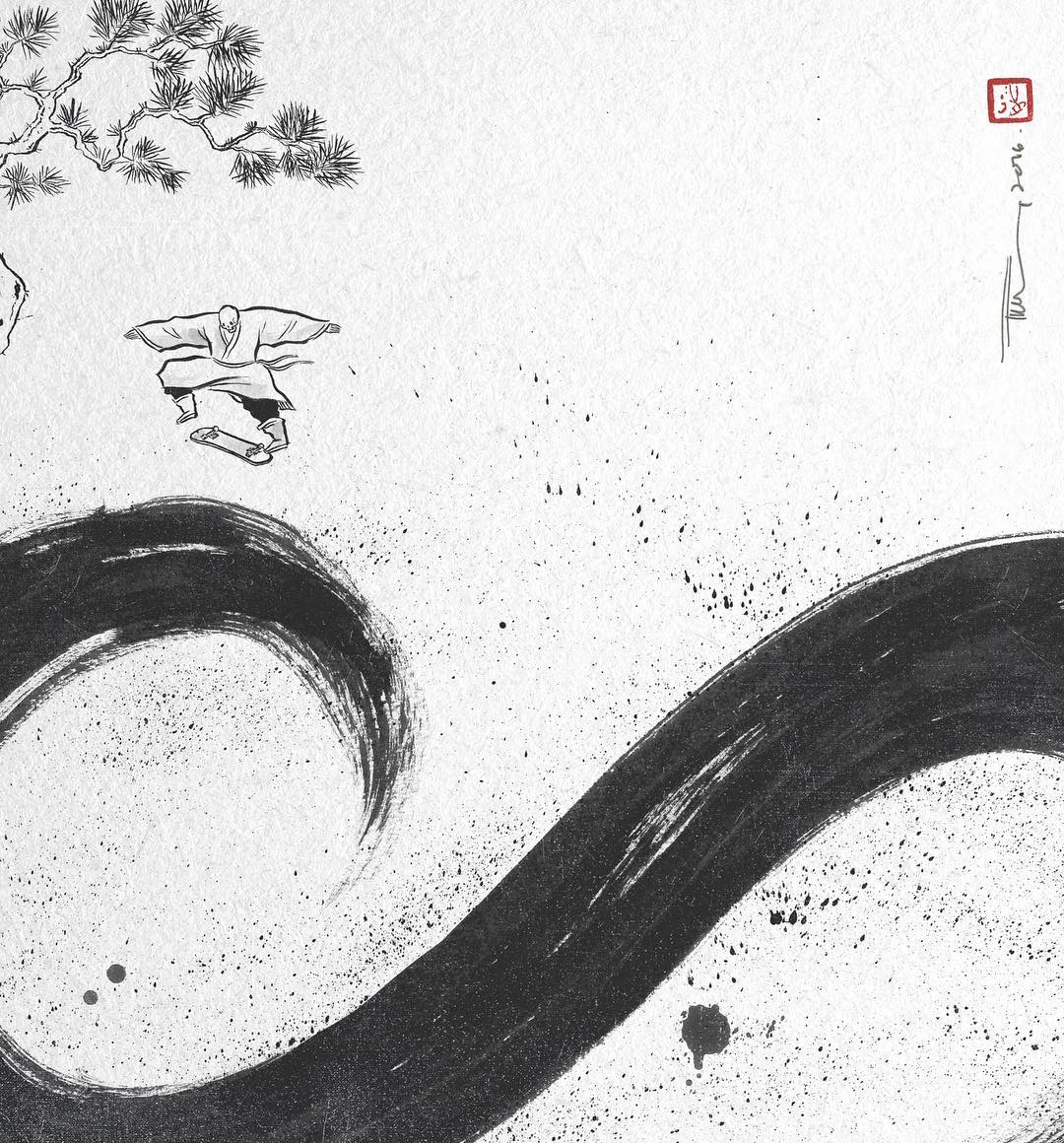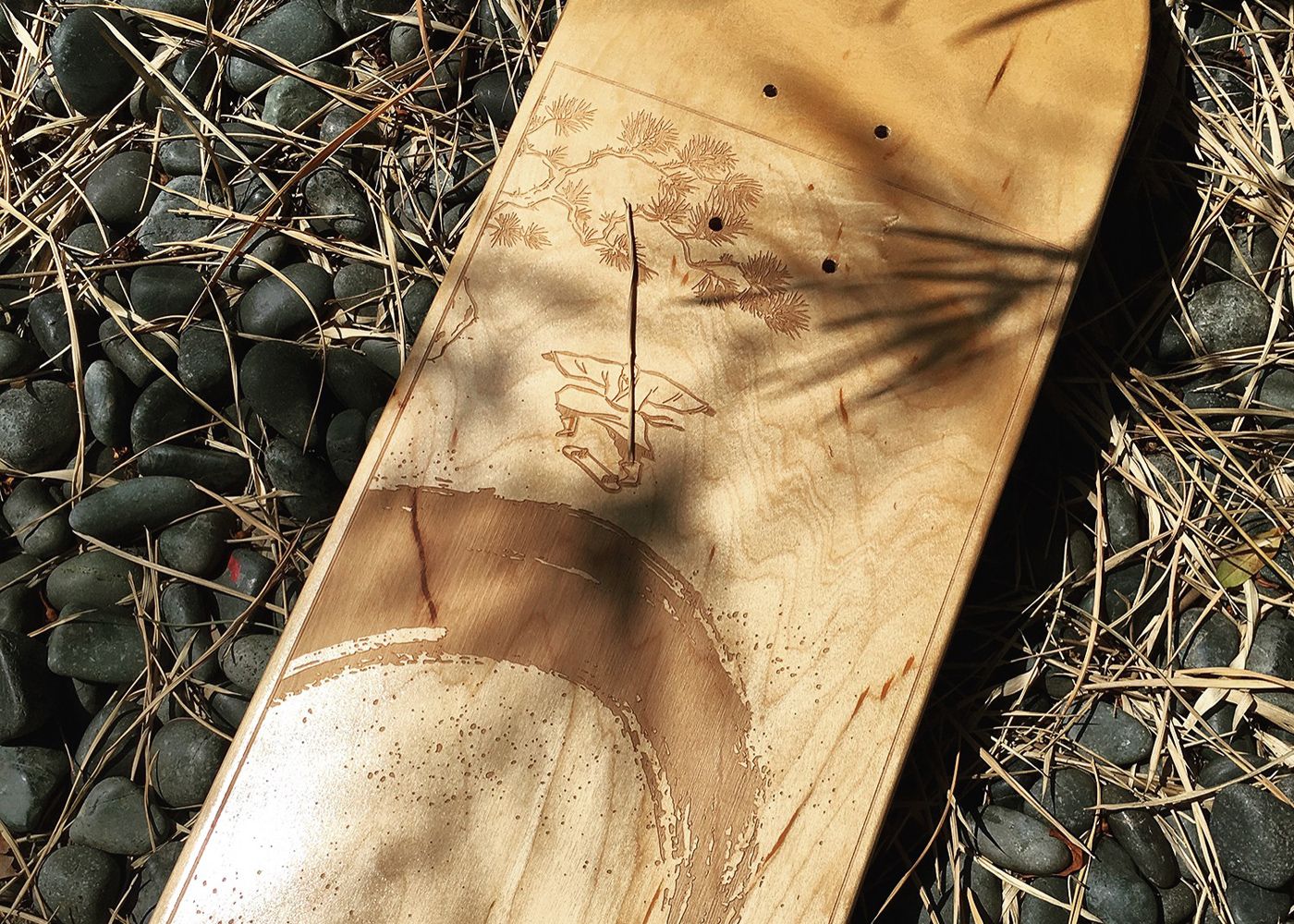 And 8 last quick questions:
UNIQUE OR MASS PRODUCTION: Unique
PAPER OR TABLET SHEET: Paper.
SKATE & CREATE OR SKATE & DESTROY: Skate & Create (Most of the time).
WHAT BOOSTS YOU: Caffeine or skating to work.
WHAT SLOWS YOU: Procrastination and distractions.
FAVORITE TRICK: Backside no-comply, even though its a trick I had never pulled off.
FAVORITE SKATER: There are so many. The one that comes to my mind right now is Gonz as I just watched his Crailtap's clip of the day before answering this questions. Oh and Dressen too!
YOUR DREAM: To have a cosy studio space which an indoor mini ramp where I can skate and illustrate.
Super great ! Thanks a lot Mister Tucks !