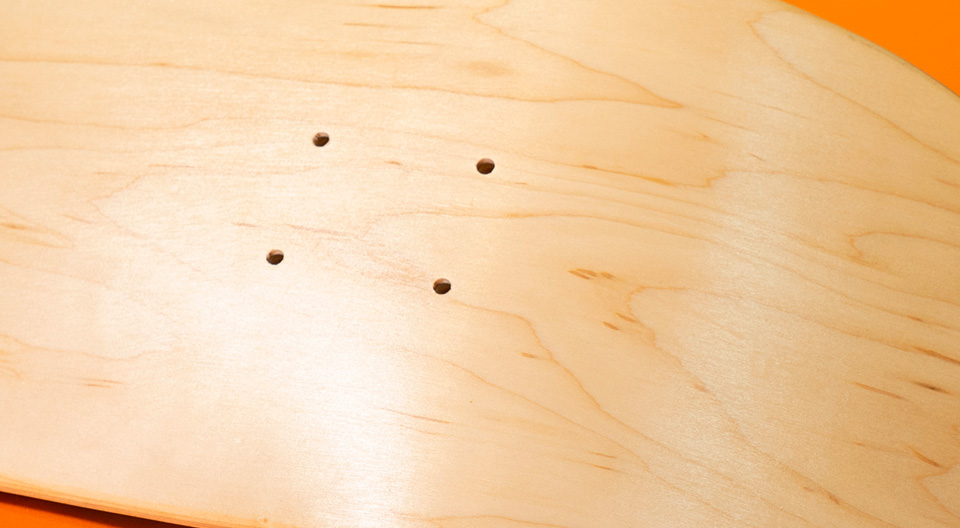 In the context of my INKING BOARD exhibitions, I ofter need to order nude and uncoated skateboards. The problem is that it is quite difficult to find. Skateshops offer nude skateboards but these are already varnished because they are made for skateboarding. On the Internet, it is also possible to buy nudes, but it is often necessary to buy them by 10, it can arrive with different colors of ply of wood and one is always faced with the same problem: they are varnished.
We thought about it with Keflione, my partner for TIGERCLAW Supplies and we agreed that it would make sense to have it produced ourselves! It is therefore with great pride that we present the first nude skateboards, 100% dedicated to customization. These are 8.0 and proudly stand on the back, our TIGERCLAW logo, laser engraved.
If you want to get one or more to create your first unique boards, go to this page: Nude skateboard decks.