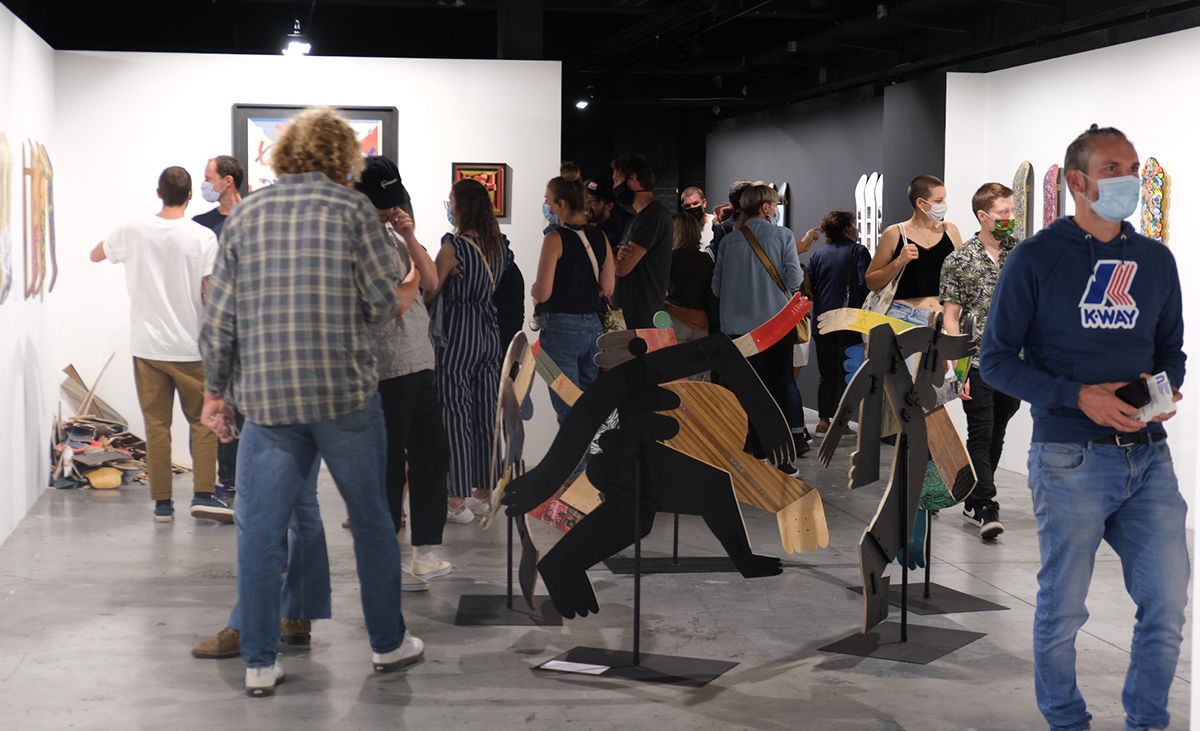 Back in pictures of the last edition of the 'European Custom Board Show', currently visible at the Condition Publique, in Roubaix, France. For the occasion, about 150 custom boards were made by 40 European and local artists. To quote them all : Cyrille ARON, Atomic, Aymaboard, Adrien BATTEZ, el Barco, Buchette, Quentin CAILLAT, CAPHAR, Arthur CHIRON, Cocoquelicot, Ivan CROZON, DNART, GIB La Manufacture, Yandy Graffer, Gushy, Green Coastlines, Greggarts, Thomas HAIR, Ali HAZRI, Maxime HURDEQUINT, Sibylle HURÉ, Nils INNE, JUG Instruments, Tommy KNUTS, Uri KTHR, Bart LANZINI, Hector LARA PINO, Lioukouma, Alex MARINI, Stéphane MARTIN, Mata7ik, Maximega, Nicolae NEGURA, Nigoull, ODD, SamiOne, PIWI, Resco, Romaround, Rom ave. JC, Sergio SAURO, SOCA, Spirale, Studio Krikri, Teratoiid, Titeca, Tomalater, Paul WARD, Yazz, Raphaël ZARKA
All the info on the European Custom Board Show website and visit the online store if you are interested in a board or a series.
Pictures are the property of Chalk.