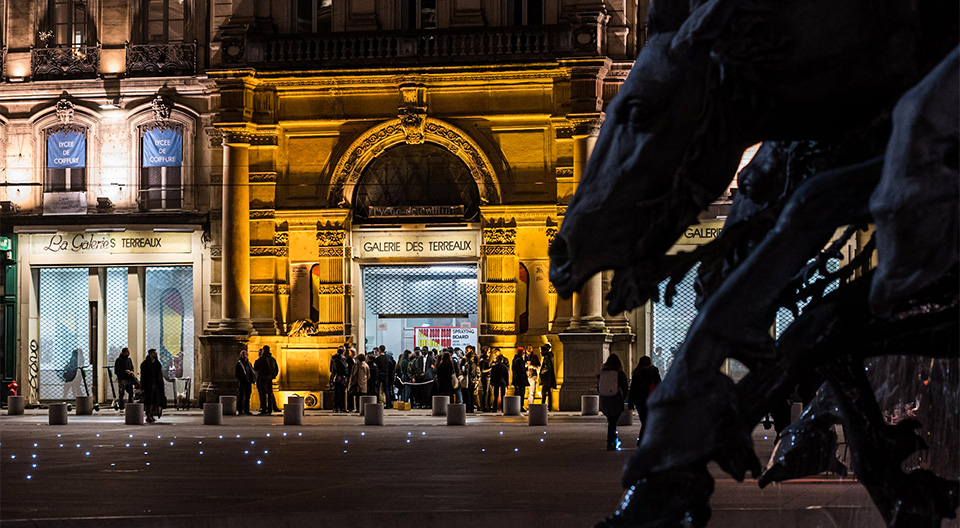 Back in pictures on the opening of Spraying Board 001
Here we are, it's 6 p.m. and the festivities have started. The Galerie des Terreaux is slowly waking up and more and more people are coming to visit the brand new skateboards, presented by twelve urban artists. On the program, photocall, 44 boards, each more unique from each other, a bar to hydrate, a shop to be able to leave with full pockets and finally the possibility of being able to draw on your own board via your mobile phone.
We therefore decide in this article to share with you all the most beautiful shots taken during this opening!
And we would like to thank you for coming, and more particularly to the artists, the press, our sponsors (Arkaic Concept, Element Store Lyon, Le Grand Hotel des Terreaux, ABS Skateshop, Roarockit, TigerClaw Supplies, Wall Street Skateshop, Lemonaid , Ninkasi, the Giant of Fine Arts Lyon, Vans Store Lyon) and to all those who helped us to be able to bring this beautiful project to life, thank you to the Superposition team (WOLF Orbiane, FEBVRE Maylis, MARKARIAN Lois, GALVEZ Marie, FAVERIE Ana, ZUCKMEYER Camille, MARÉCHAL Lou, OMAR Dounia, JAMES Aristide, BOUET Tabata) and company (notably Studio Grabuge for its scenography) for having been present in this great adventure.
Pictures by Lionel Rault.