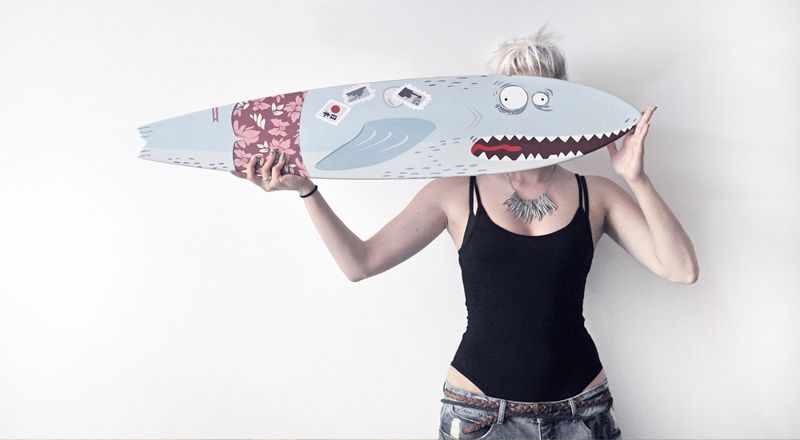 Live without limit, creatively and at 100%, this is exactly the philosophy Sanja. Her and her husband Dusan (who notably made this magnificent board Breaking Bad) live to create new concepts and turn them into real project!
I've always been into skateboards, unfortunately only as a designer. Never had the guts to drive it
Hello Sanja, what's up in Bratislava, Slovakia?
Sanja: Hi DailyBoard, well nothing much except that I am enjoying really nice summer weather here and planning trips for this year.
You look like a geeky girl, but with something more! Can you introduce yourself?
Sanja: I am originally from Serbia, but I choose to live wherever new opportunities might take me, explore new countries and their design culture. I love learning the language of a country I find myself to live in. I am curious and I consider myself a very free-spirited person. I am happily married to one creative man as well.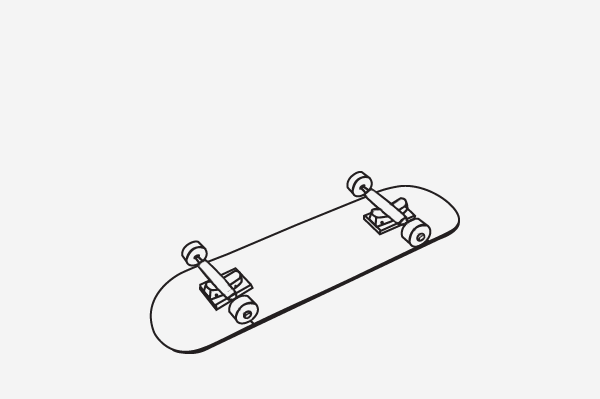 I've recently discover your awesome series, Robot Skateboards vol.2, that led us to this interview. Why did you made it? Are you gonna commercialize those boards?
Sanja: I've always been into skateboards, unfortunately only as a designer. Never had the guts to drive it more seriously because I might break my arm and arm is my tool. I do drive longboard though. But I am in love with the restrictions of the deck format, I find it very intimidating which makes me wanna play within its borders. I was thinking about commercialising it but then realised there is a lot of paperwork with LucasArts (Disney) and other production houses. That in the end, I'd like people to drive my own character designs, rather than my favourite robots re-designs.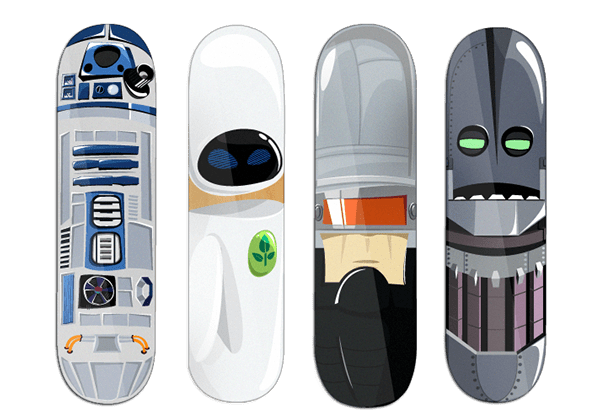 Tell us about your first touch with the skateboarding world? How does it all began?
Sanja: When I was little girl I used to hang around skateboarders, not because they were cute boys, but because they had very nice and very ugly decks. After a lot of years I found myself talking to my husband what will we do when we get old and bored. We decided to live on the beach…design surf, skate and long board decks haha. So we did start working on our own…
I rarely consider my sex and always do what I think is the best at that moment
What is it to be a young female artist in the skateboarding community very masculine? What are the pros and cons of being a girl?
Sanja: So far I had no difficulties, quite the opposite… I had a lot of help from the Austrian urban sports community where a lot of people I don't know, are helping me to put my boards into production. When it comes to my work I present myself as a professional, not as girl or a boy. Overall, I rarely consider my sex and always do what I think is the best at that moment. Surely sometimes you have to be cute and smart at the same time, to get what you want. That's certainly a power we girls are given and should use more often.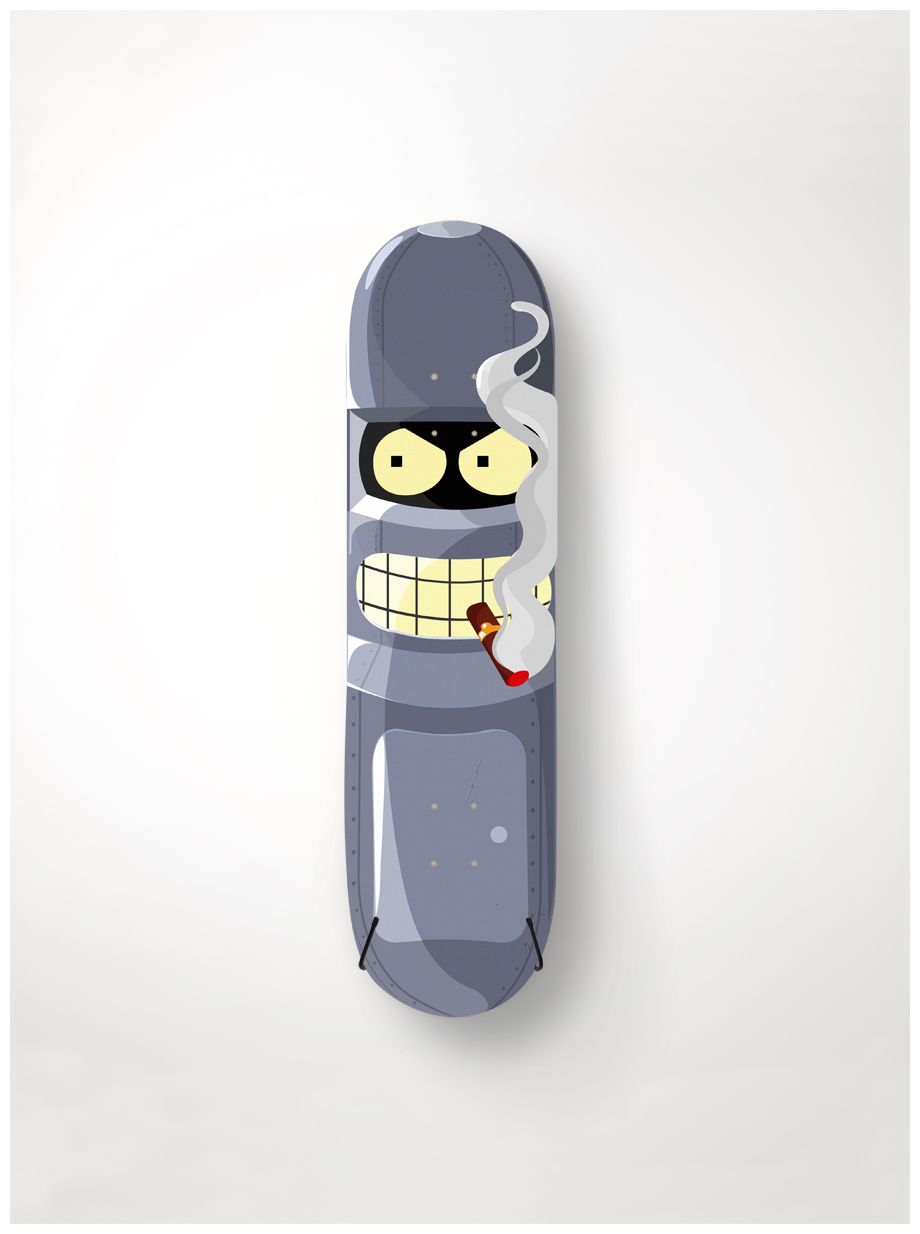 All of your board designs are very character-oriented, is there a specific reason?
Sanja: I like to draw and design characters in general. This was only an homage to my favorite robots which I grew up with.
How would you like your artwork to evolve within the next couple of years?
Sanja: I just want to keep rising the quality of my thinking and design, also to keep exploring new fields of Art by facing things I am not familiar with, because those are usually the best lessons for me.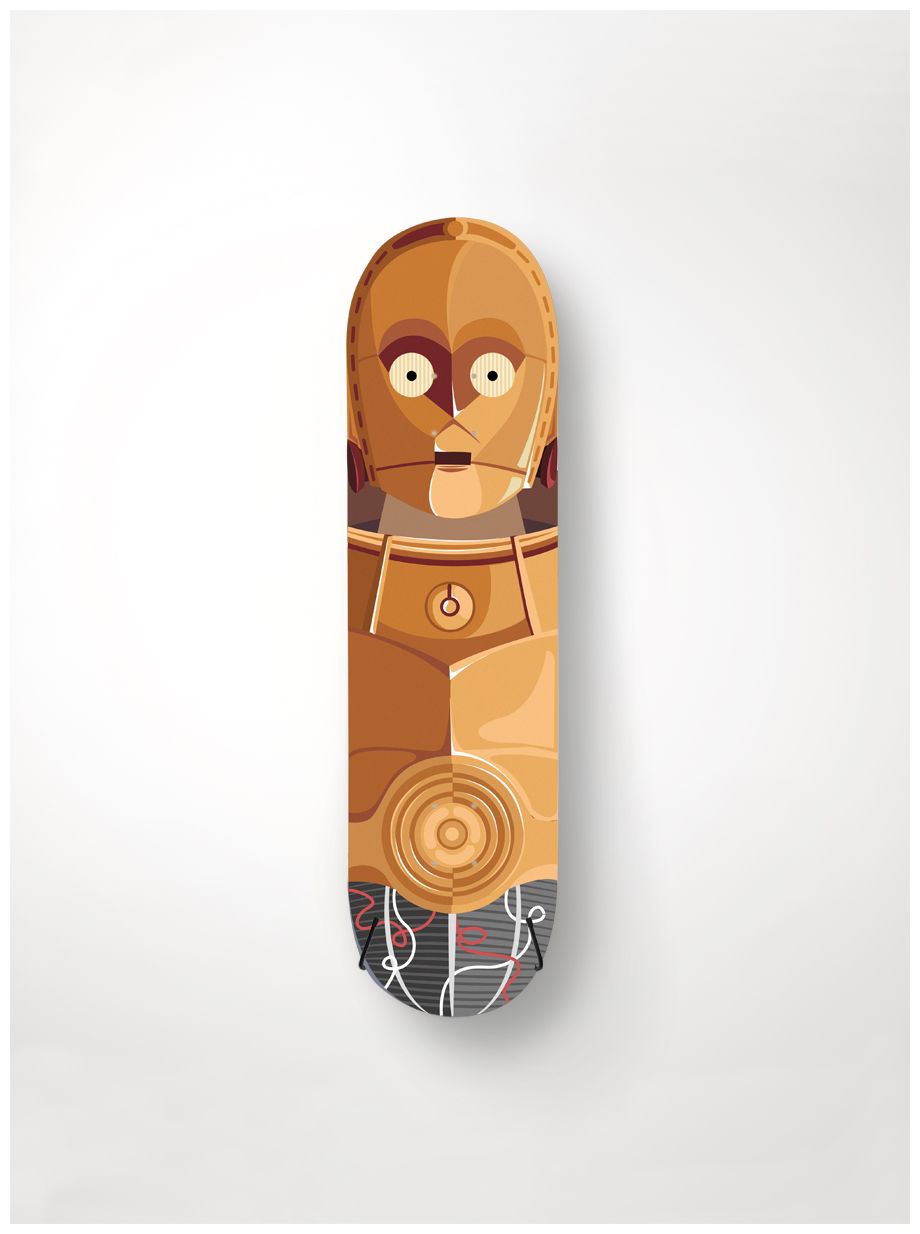 What inspires you? Do you have board designers or skate brands that really blow your mind on a daily basis?
Sanja: Mostly animals are the ones who inspire me, books and bad mood. I admire what Matacho Descorp does with typography on skateboards, also I.D.V. has interesting skateboard deck illustrations. I follow up with a lot of LA multidisciplinary artists, such is Yuri Ogita who is hand painting decks from the smallest details to incredibly divine results.
Let's move out from skateboard for a moment. It look like you have a tones of other projects. Tell us more about!
Sanja: I consider myself to be a multi-disciplined designer interested in everything that was touched by design. The fact I am interested in too many things used to make me confused few years ago, but now I only see it as a huge advantage. Currently I am working in the fields of advertising, fashion photography, toy and skateboard design as well as editorial design. I run a blog Snobbyamish, where I write about awesome fashion projects. I like a lot of things, tend to master them all, so it's hard to circle one…
Thanks a lot for your time Sanja. Anything else you'd like to add ?
Sanja: I'd like to thank you for inviting me and asking all the right questions!