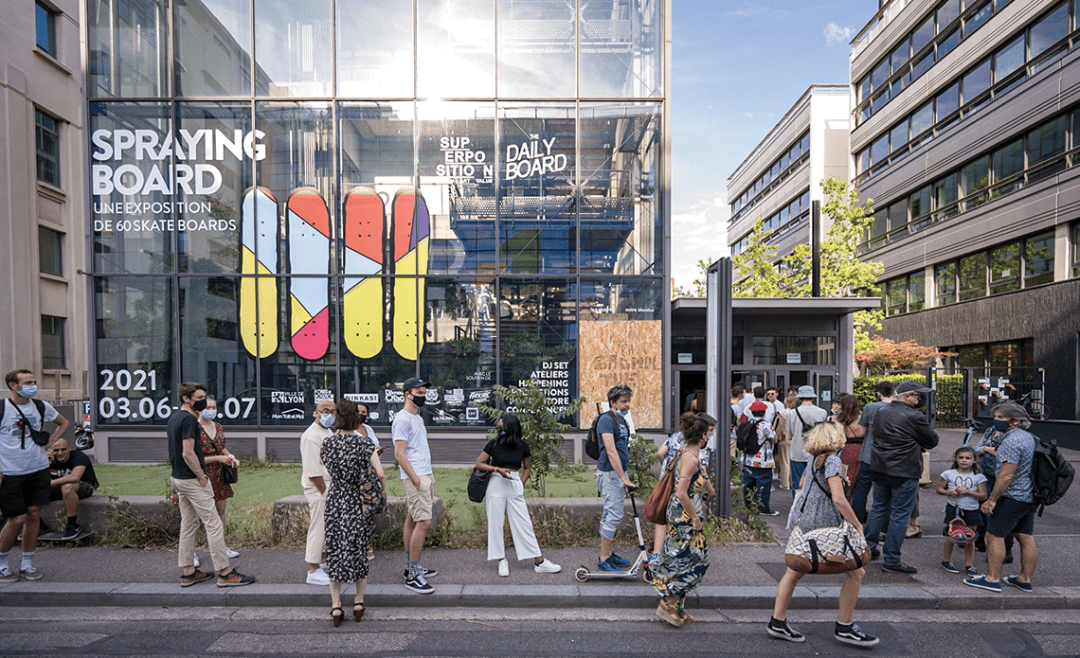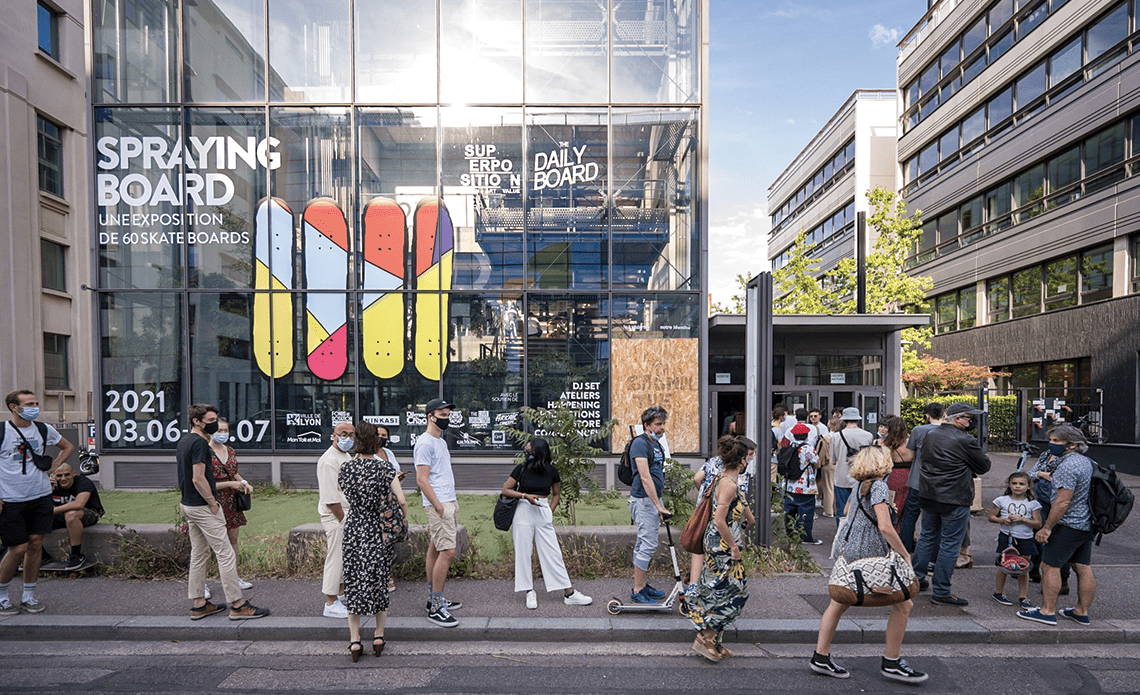 A look back at the opening of Spraying Board 002 
Here we are, it's 2pm and the second edition of Spraying Board is launched. Enthusiasts and curious people come to meet around a new curation full of hope at the Superposition Tower. On the programme, 15 artists, 60 boards, all representing all types of urban art.
But that's not all, there are also a multitude of animations:
The legend of Tritéo : A gigantic sculpture made of used skateboards sits in the entrance hall of the exhibition. Created by the artists Yandy Graffer and Rom avJC, the work tells the story of a Greco-Roman god. The story is told by Elisaveta Prokopchuk in a sound composition by Sam Perkin.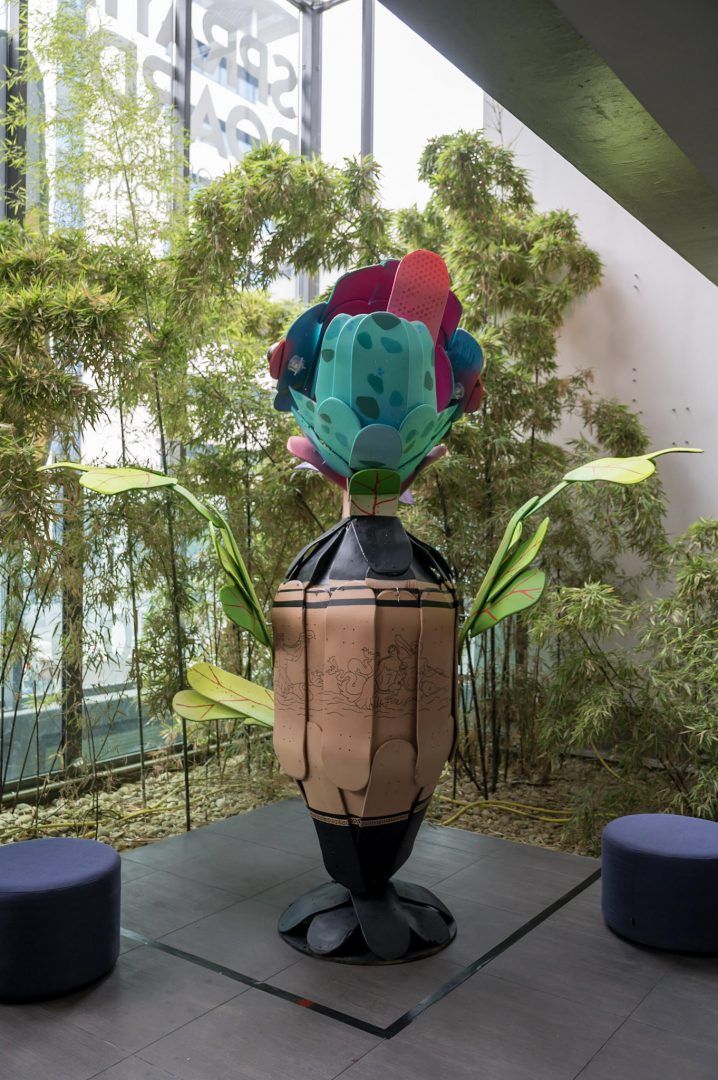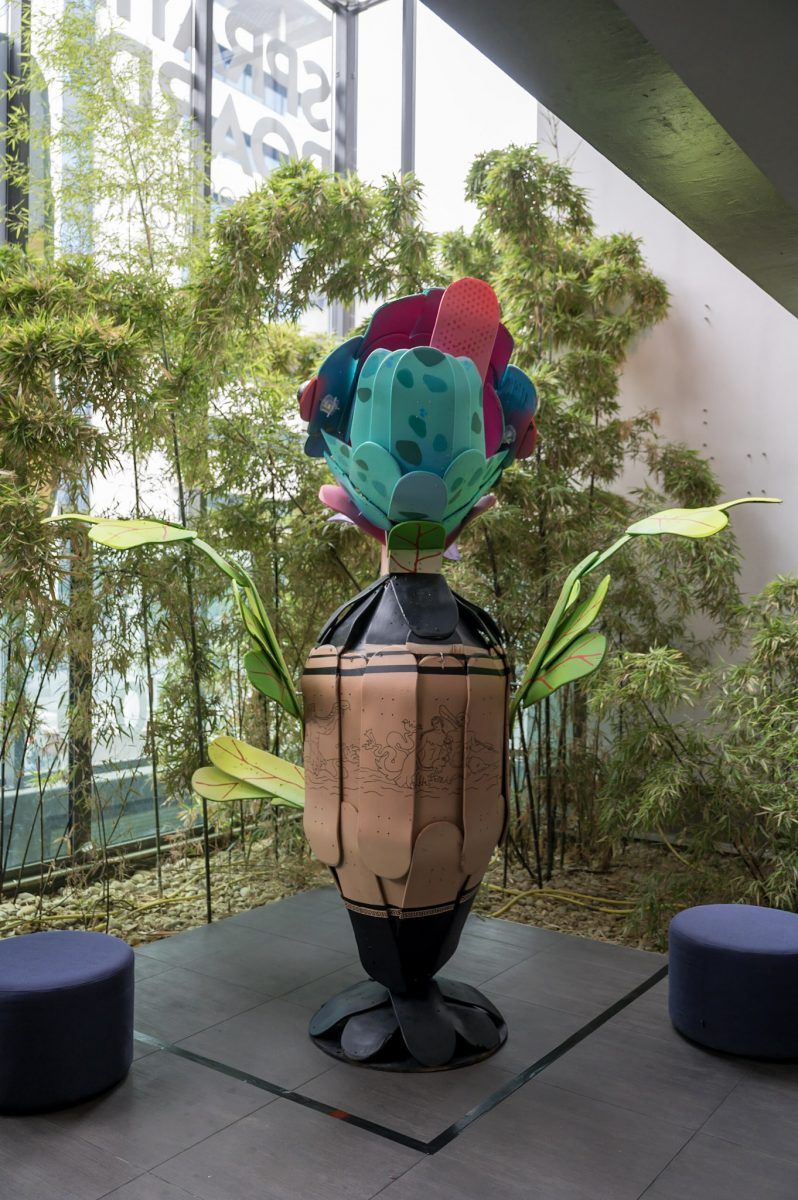 The round table : Beyond a meeting, the 4 artists present, Lucas Beaufort, Big Ben, Babs and Kalouf reveal their artistic creation process.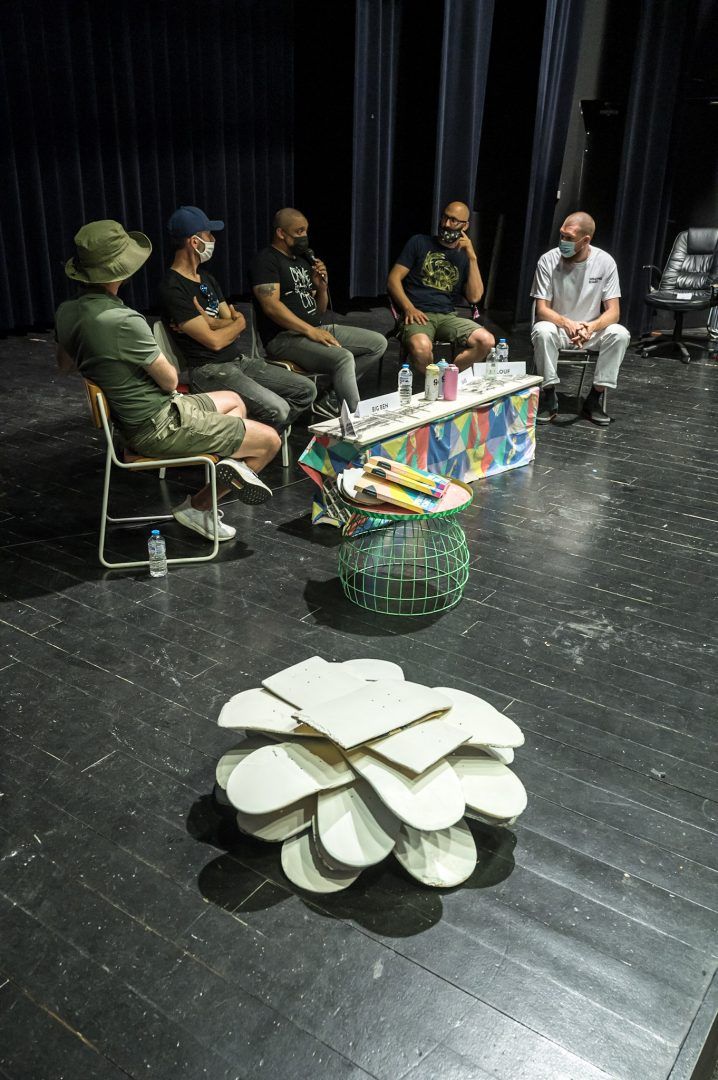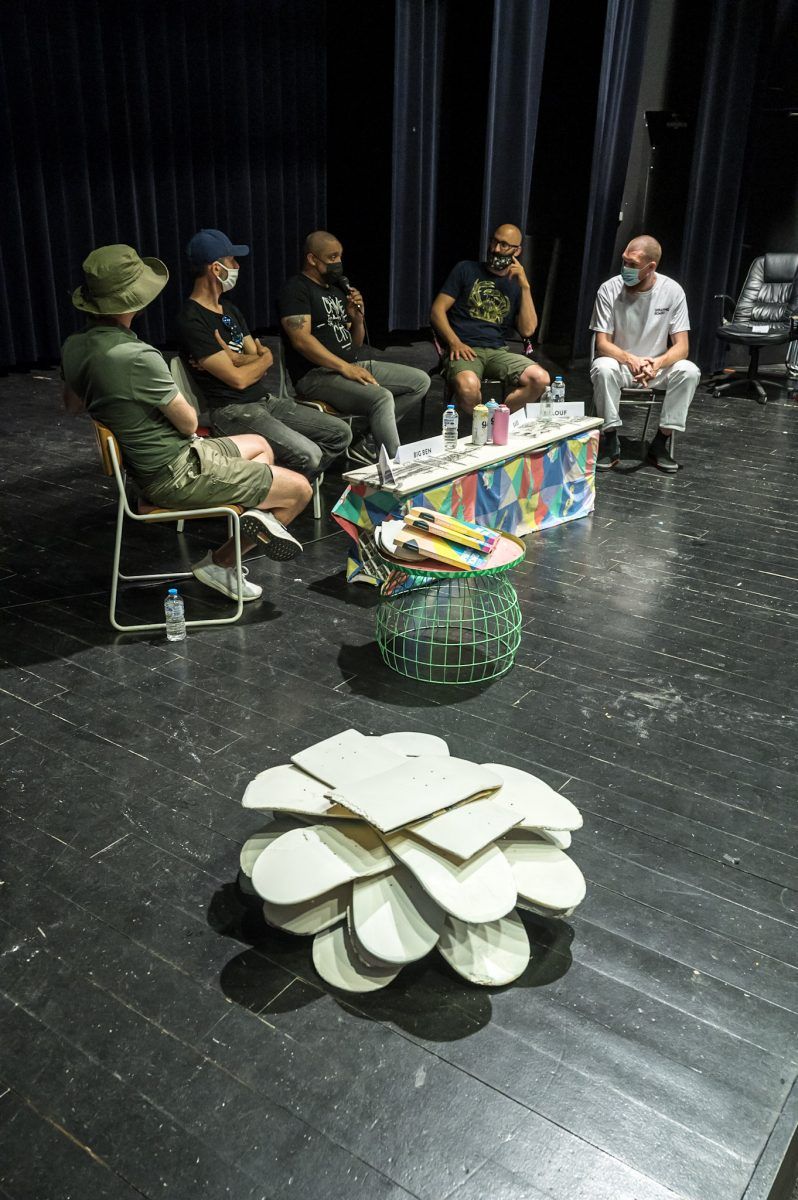 Projection en Roue Libre : In the exhibition room, Pierre Duchesne-Bénéteau and Sam Perkin have created an interactive audiovisual installation. A skateboard on an iron bar allows interaction with the video projected on the wall.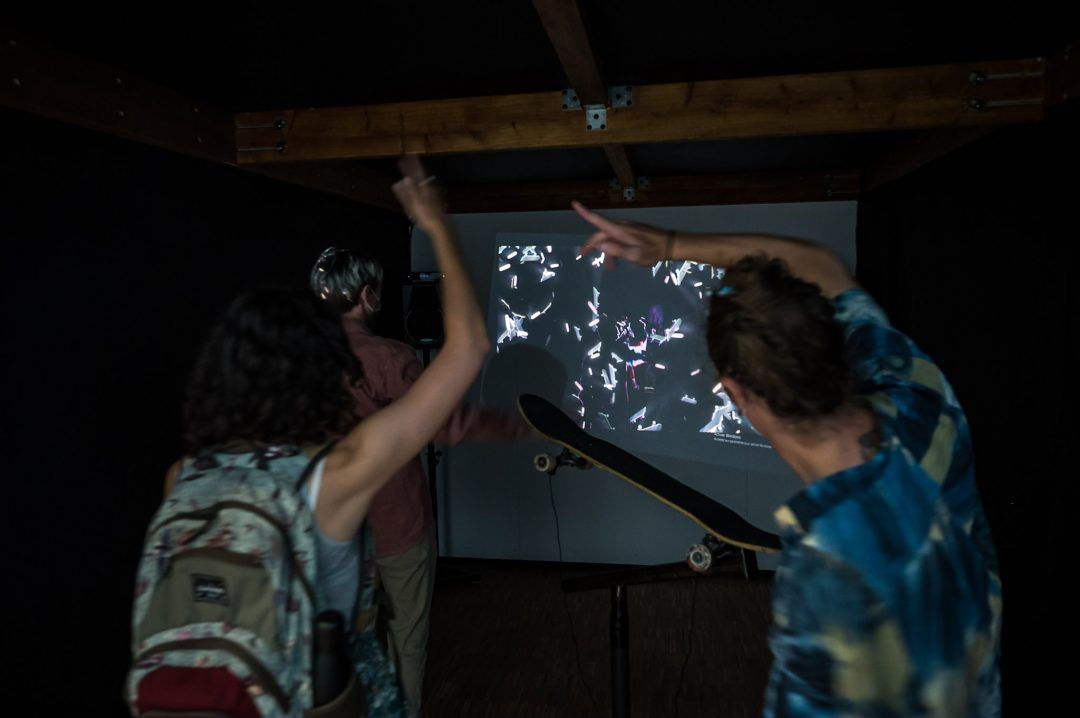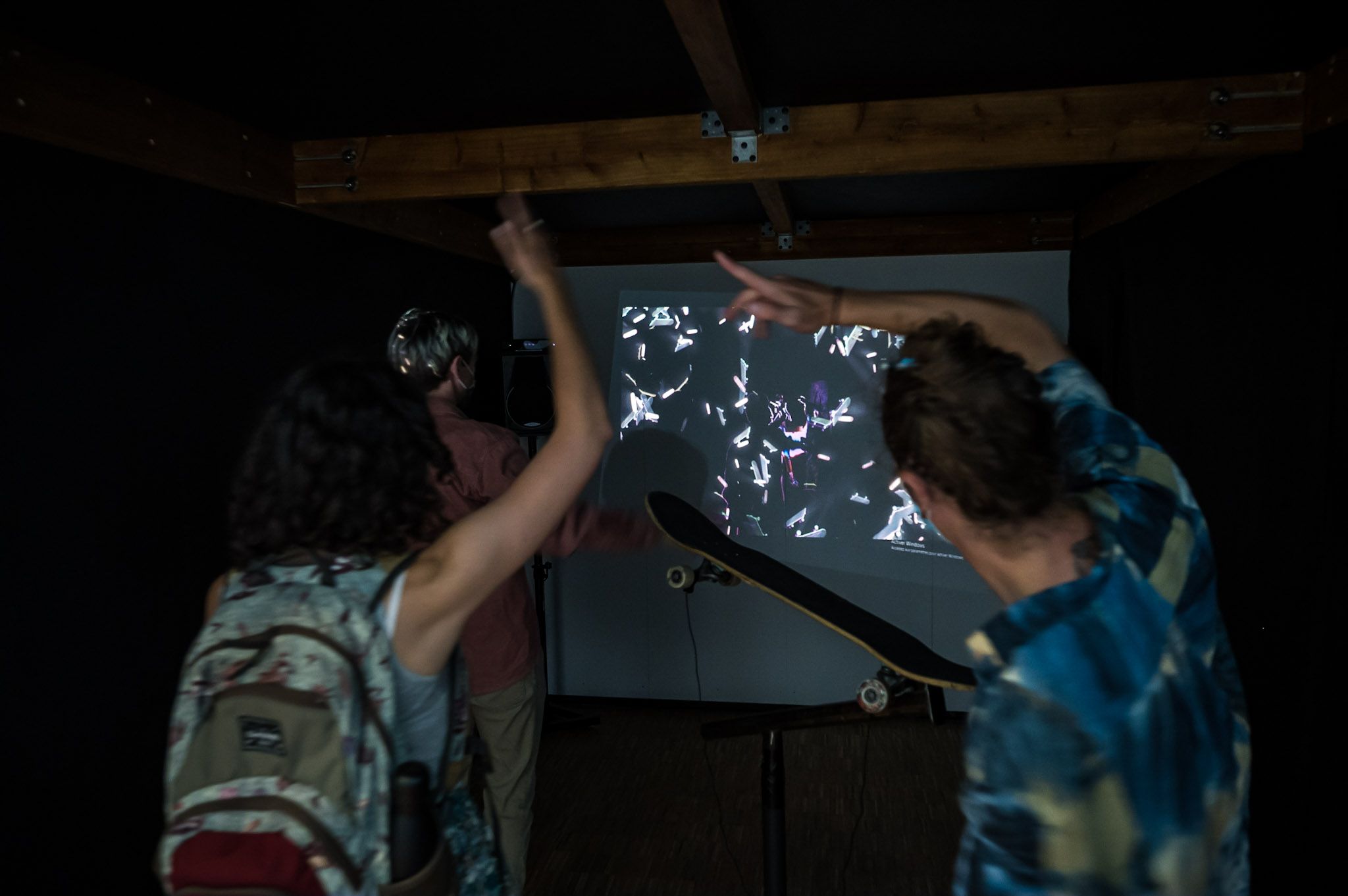 Silk-screening : To mark the occasion, the Encrages and Maximega workshops offered to silk-screen your own Spraying Board tote bag.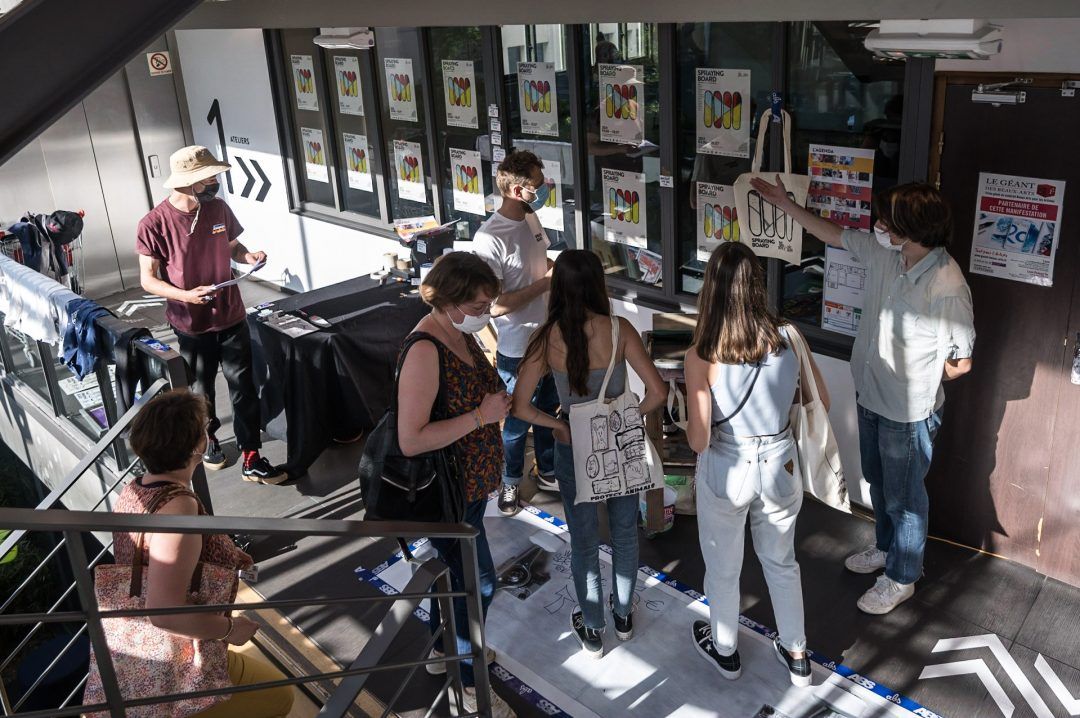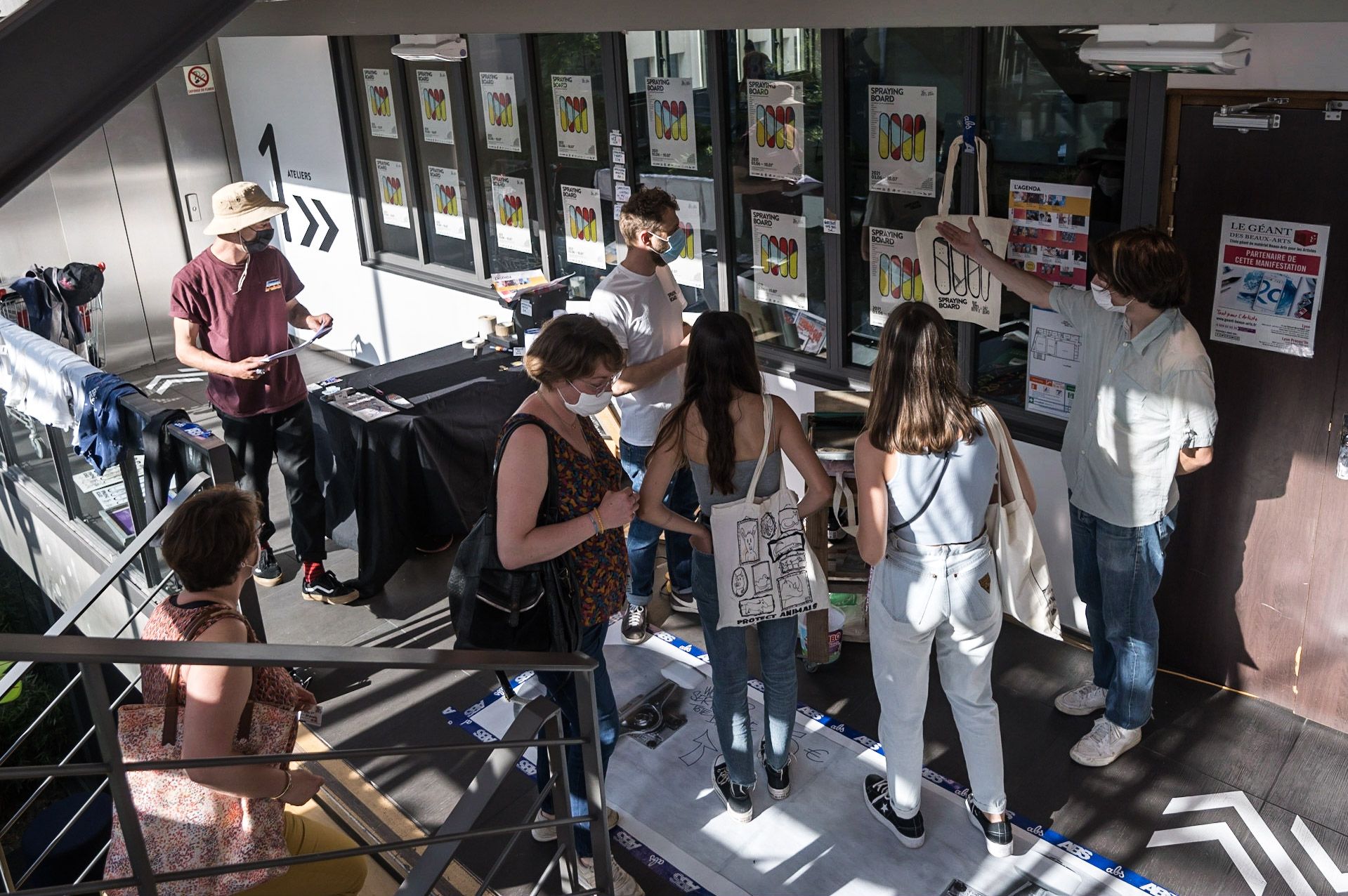 The live drawing project : This year again, the team of the live drawing project worked hard to create an original installation. Using skateboards broken at the ends, they offer the following experience: draw on your laptop and see your drawing appear on one of the boards.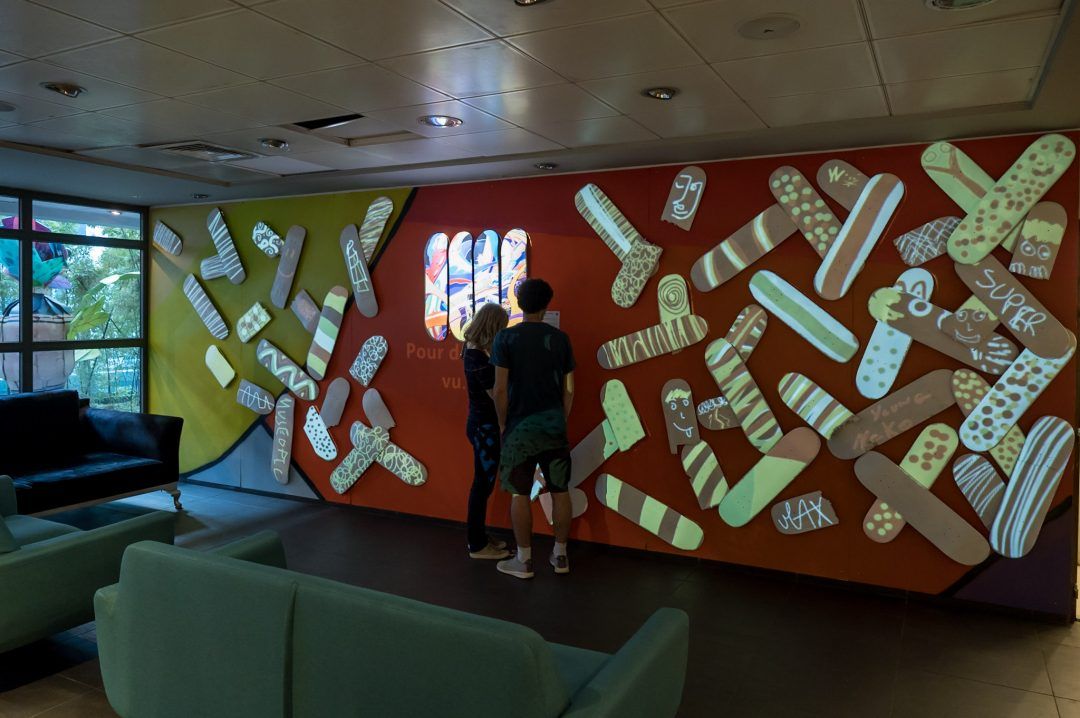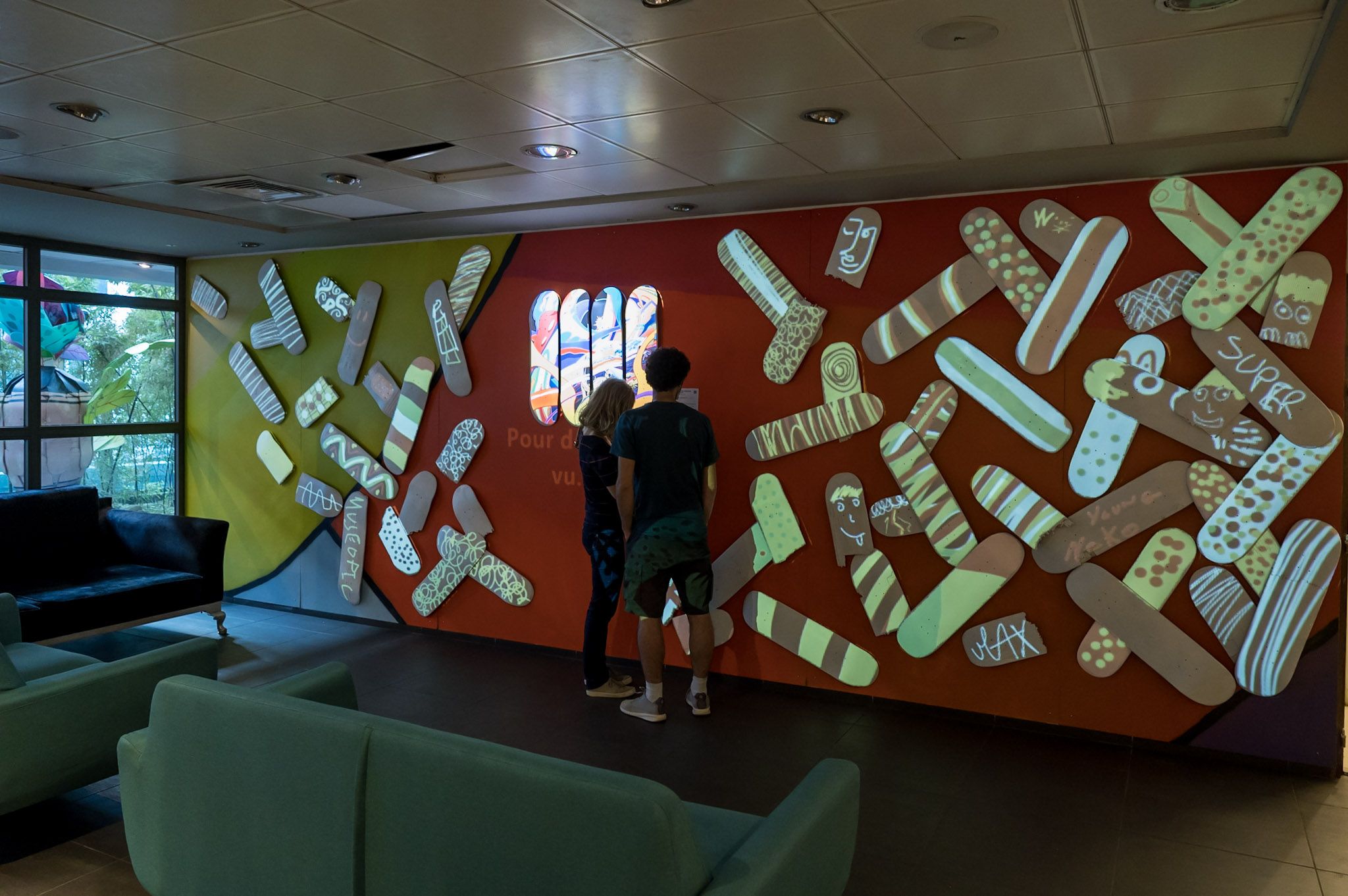 The terrace : Our partners Ninkasi and Suze invite us to sit around a drink while enjoying the company of DJ Lucas Muller and DJ41.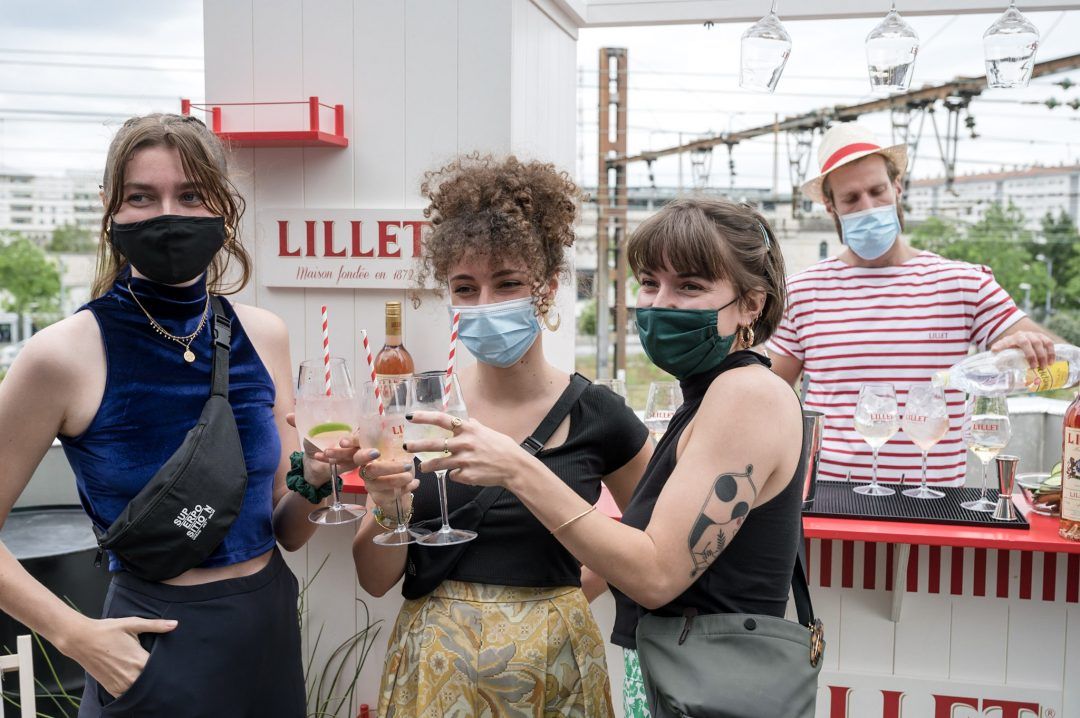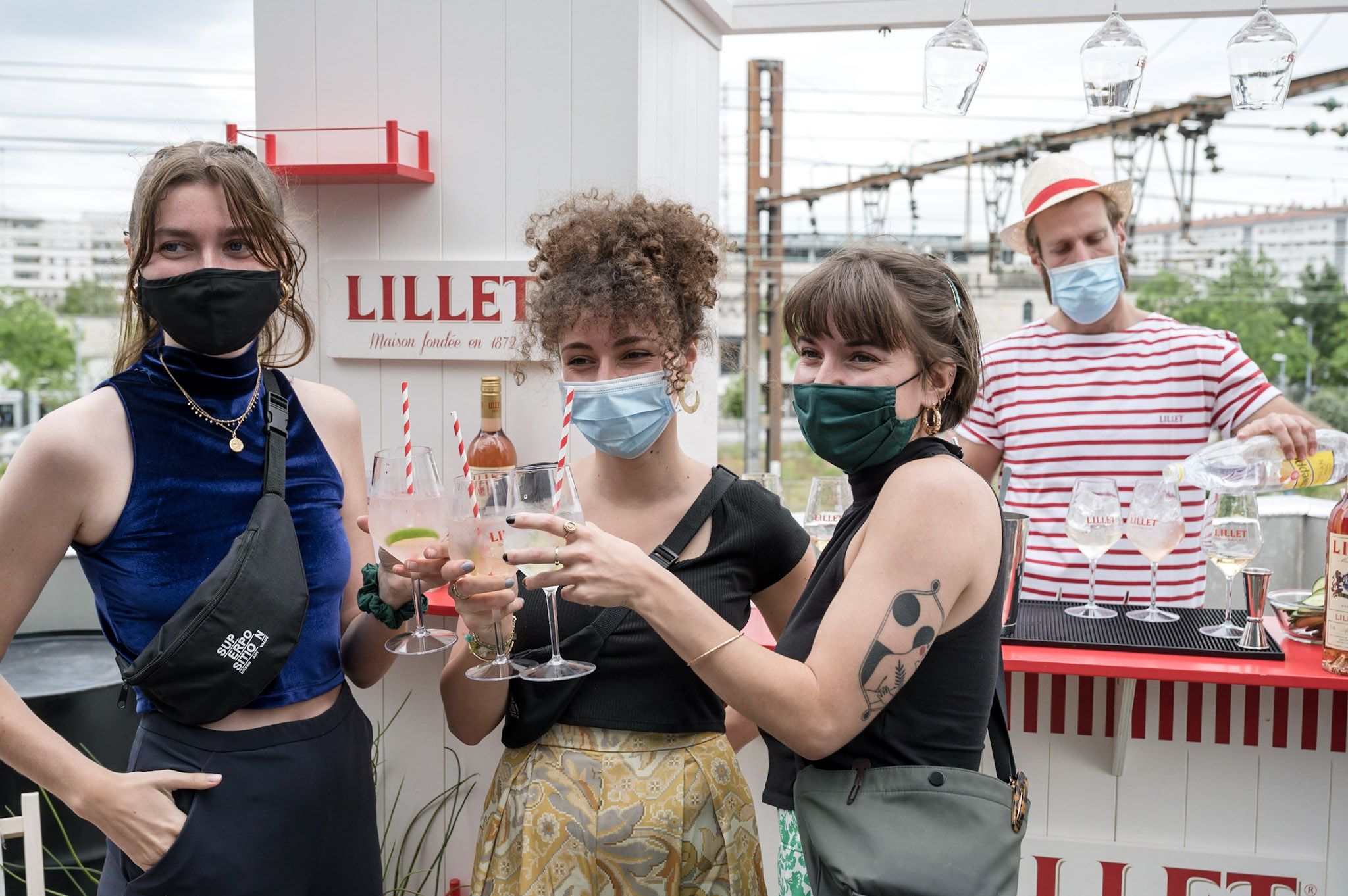 The shop : home a souvTo take enir of the exhibition.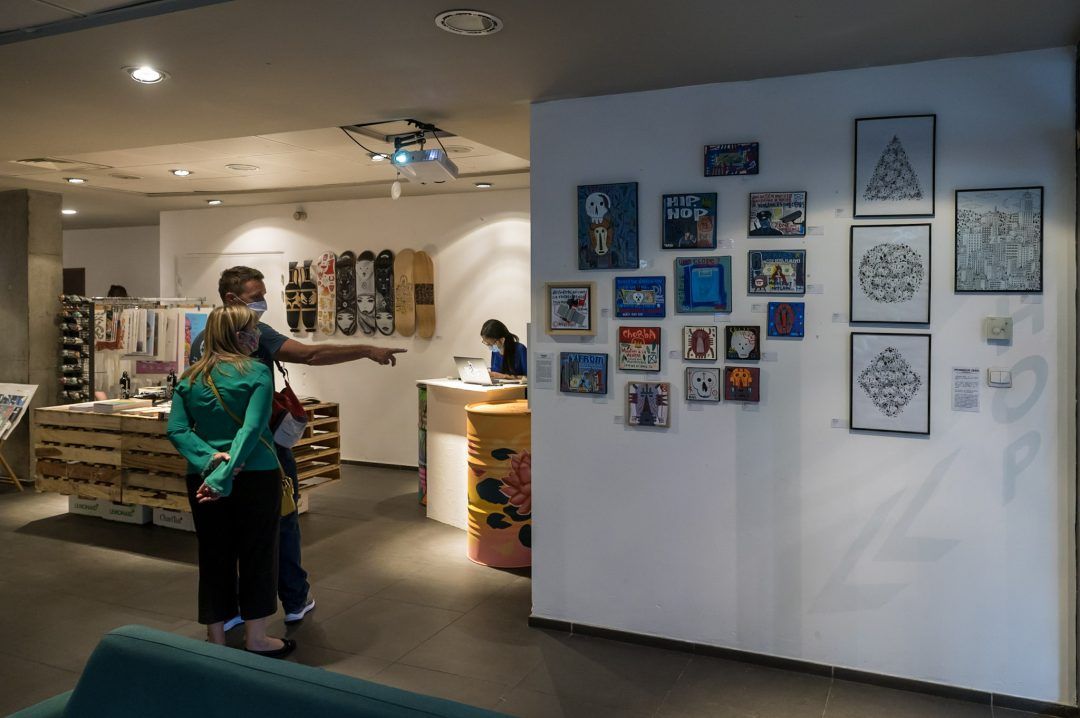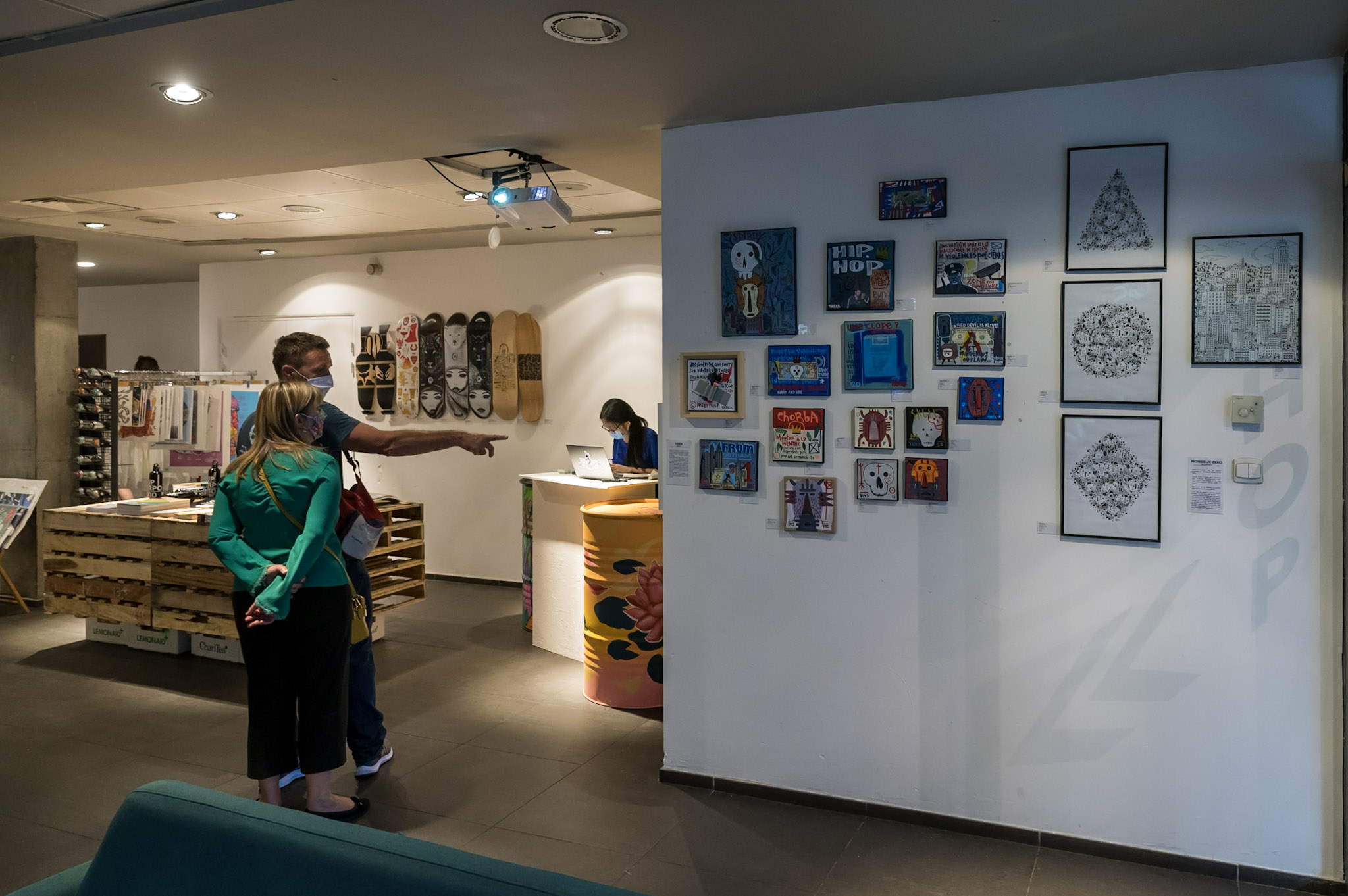 The thrift shop : Ciguë, the vintage shop present to complete its basket.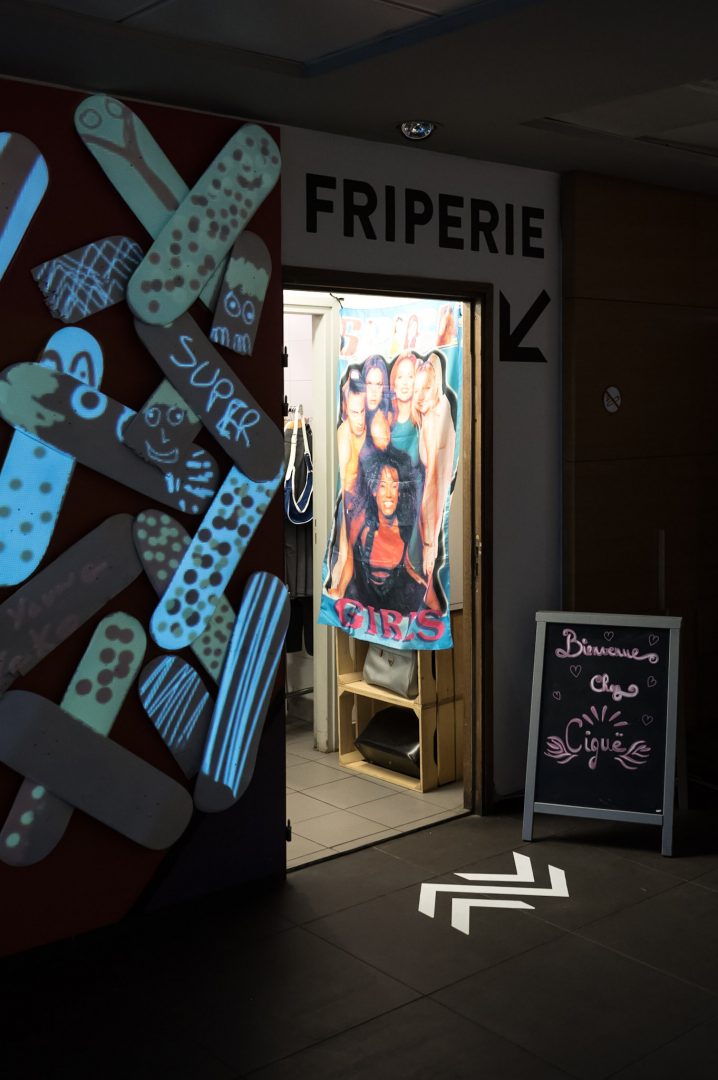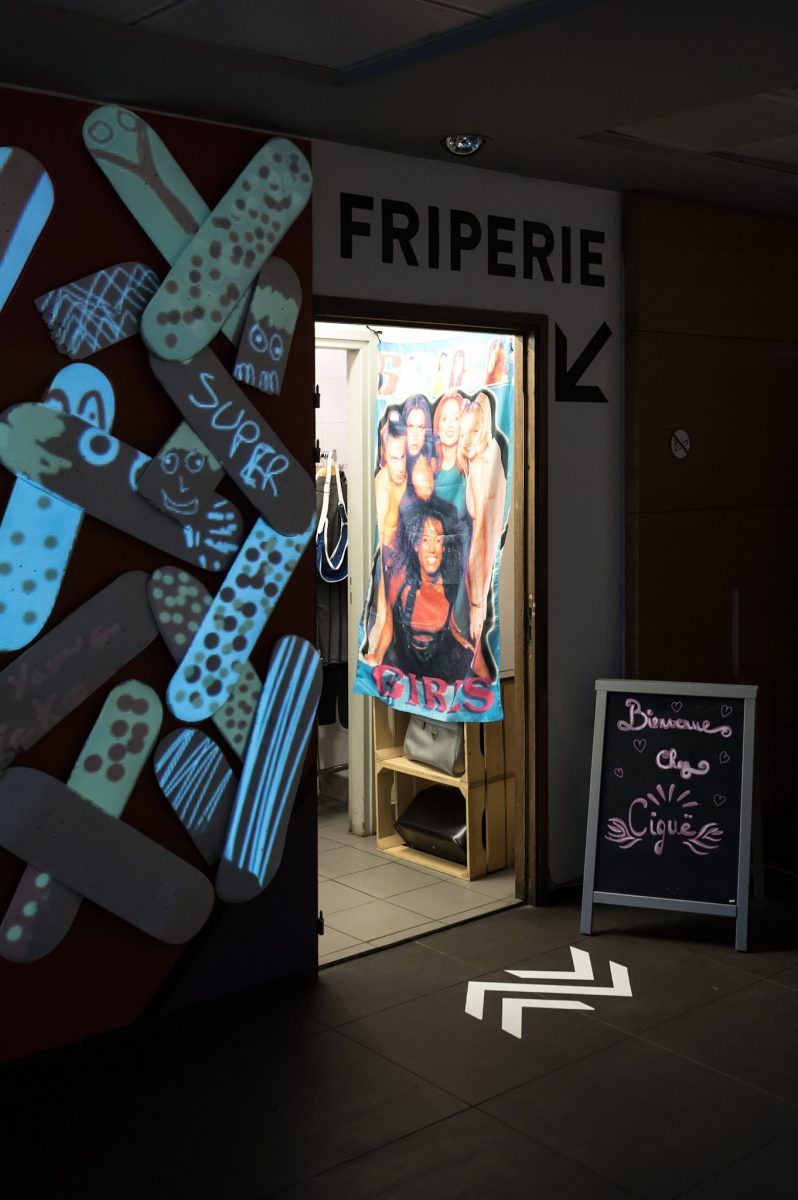 You can now discover the most beautiful pictures taken during this vernissage !
We thank you for coming and we would like to thank the artists, the press, the sponsors ( Ville de Lyon, Ninkasi, Fonds de dotation Ninkasi, Tigerclaw, Arkaic Concept, Mon toit et moi, Adamia immobilier, Grand hôtel des Terraux, Le Géant des Beaux-Arts, GH Mumm and Suze ) and all those who helped us to make this beautiful project happen. Thank you to all the Superposition team for being part of this beautiful adventure.
Photos by Lionel Rault.