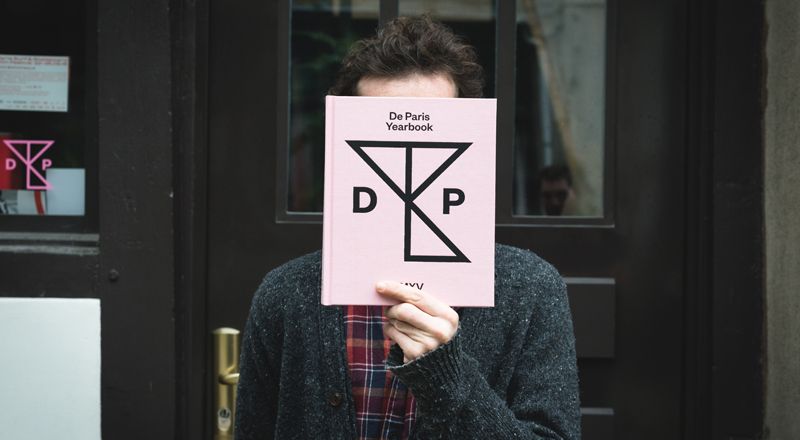 Inspiring, inspired & really super nice, THE guy who publishes beautiful books of skate photographs received us in his super Parisian premises. Thomas Busuttil told us everything: how it's done, why and what are the next things to come!
Hi Thomas, thank you for welcoming us here! Can you tell us a little more about you?
Hi, My name is Thomas Busuttil, the editor of the Deparis Yearbook and I am also at the base of Of London and Aus Berlin Yearbook. It's a concept of books that I created with Stephane Borgne and that document the cities of Paris, London & Berlin, through the skateboard and the look of photographers who pass there. These books revolve around a photo exhibition and a video.
After working for Soma and A propos, I wanted to continue working on a media…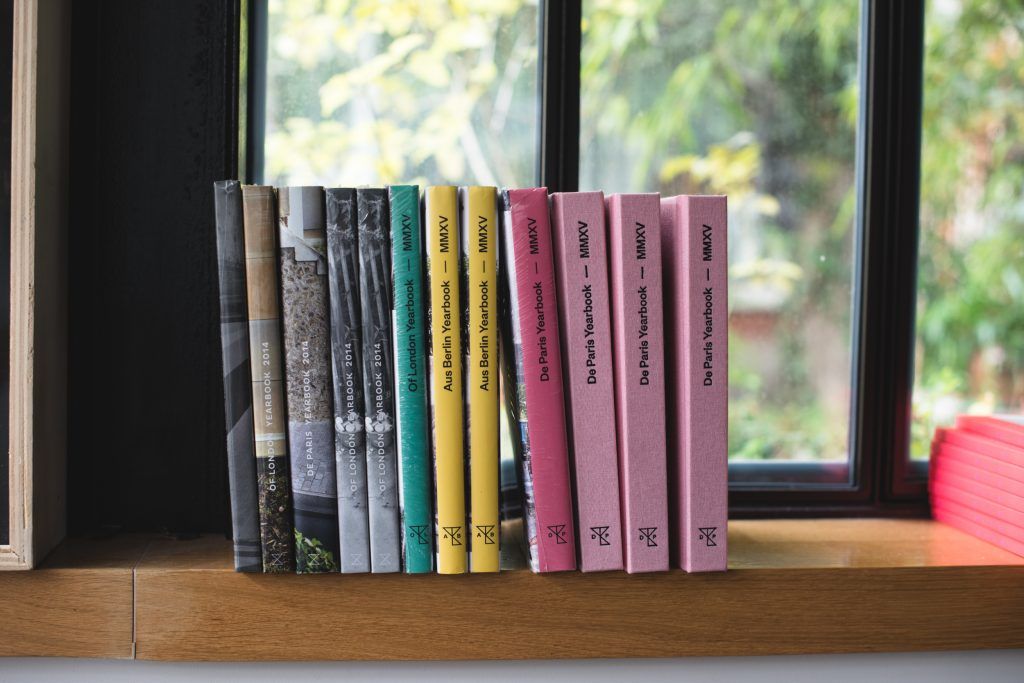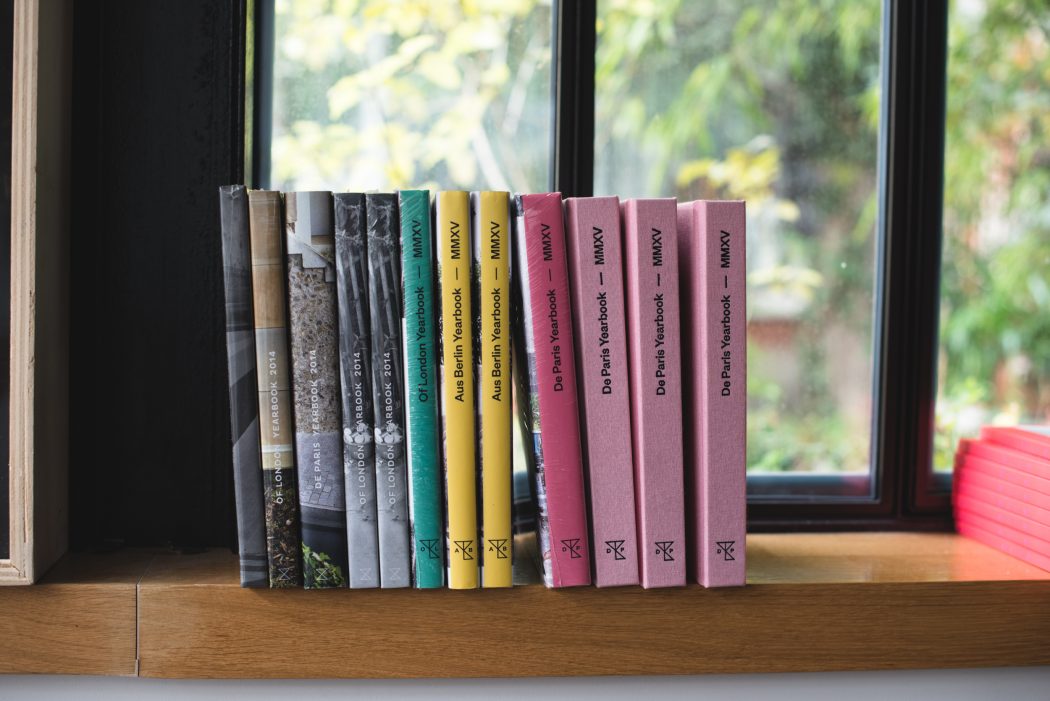 How did you come up with this idea?
After working for magazines such as Soma and A propos, I wanted to continue working on a media around skateboard and images, while leaving the immediacy of this format. To give it a more perennial dimension, making a book with the nomenclature of the city and the year as the axis of documentation seemed to me interesting. Have a finished work, limited edition, for a public who wants it.
It's not like a free magazine that you take and throw. It's something you want, you want to look for! Moreover, to make the project more lively and more easily diffused, I decided to articulate it around a video and gallery exhibitions where you could find prints of the book photographs.
I did not want to be constrained by marketing choices.
Why did you choose to edit yourself?
Simply to master the creation chain. Going through a publishing house, you do not necessarily master the final product! We add work to remove constraints: we choose our Artistic Director who changes every year, the editorial choices are mine, etc … I did not want to be constrained by marketing choices.
I wanted the object to be more in line with what we are looking for: a product 100% by and for skaters. The DA is a skateboarder, the music of the video is made at 90% by skaters, even our bicycle drivers of Paname are skaters…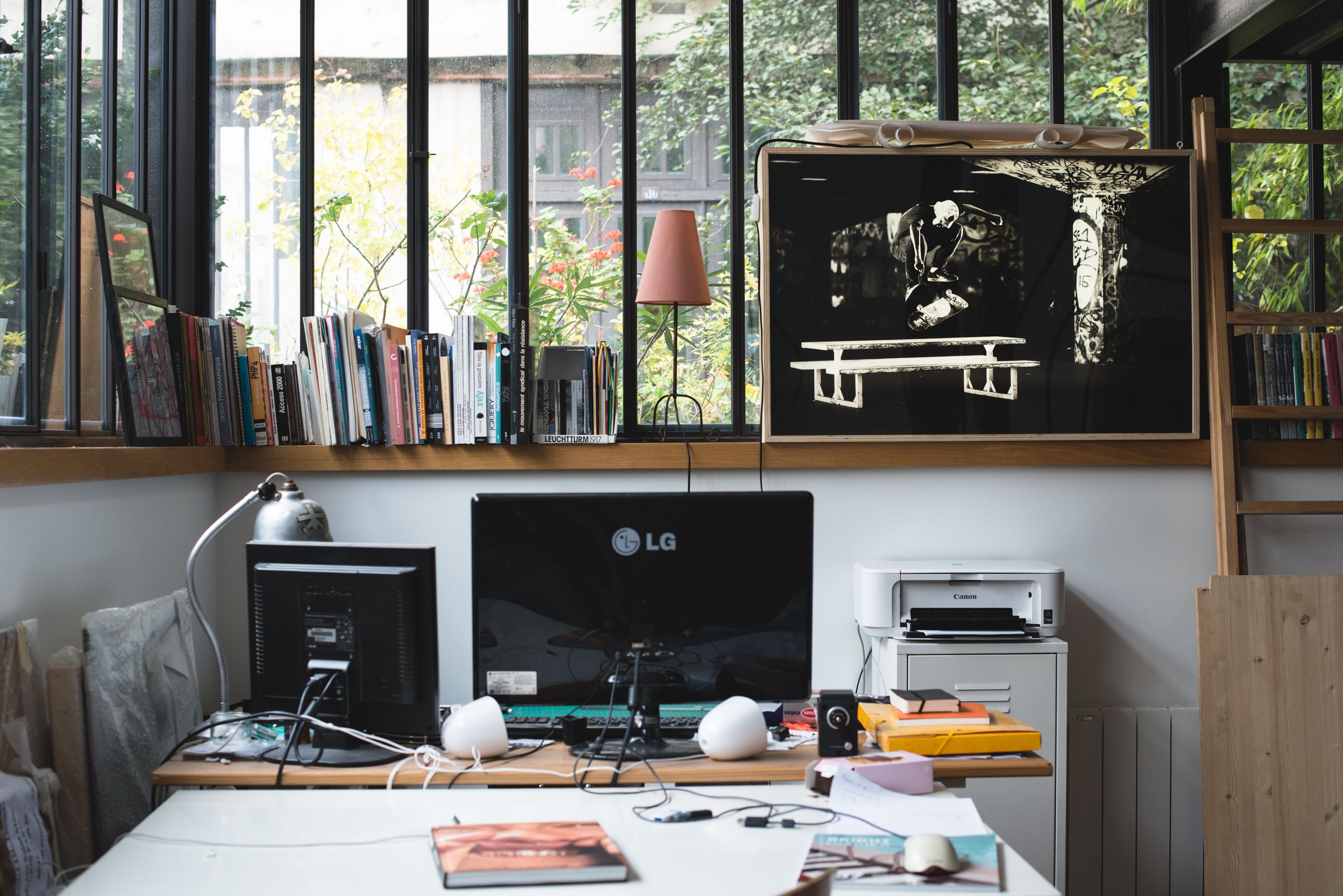 We would love to be able to document other French scenes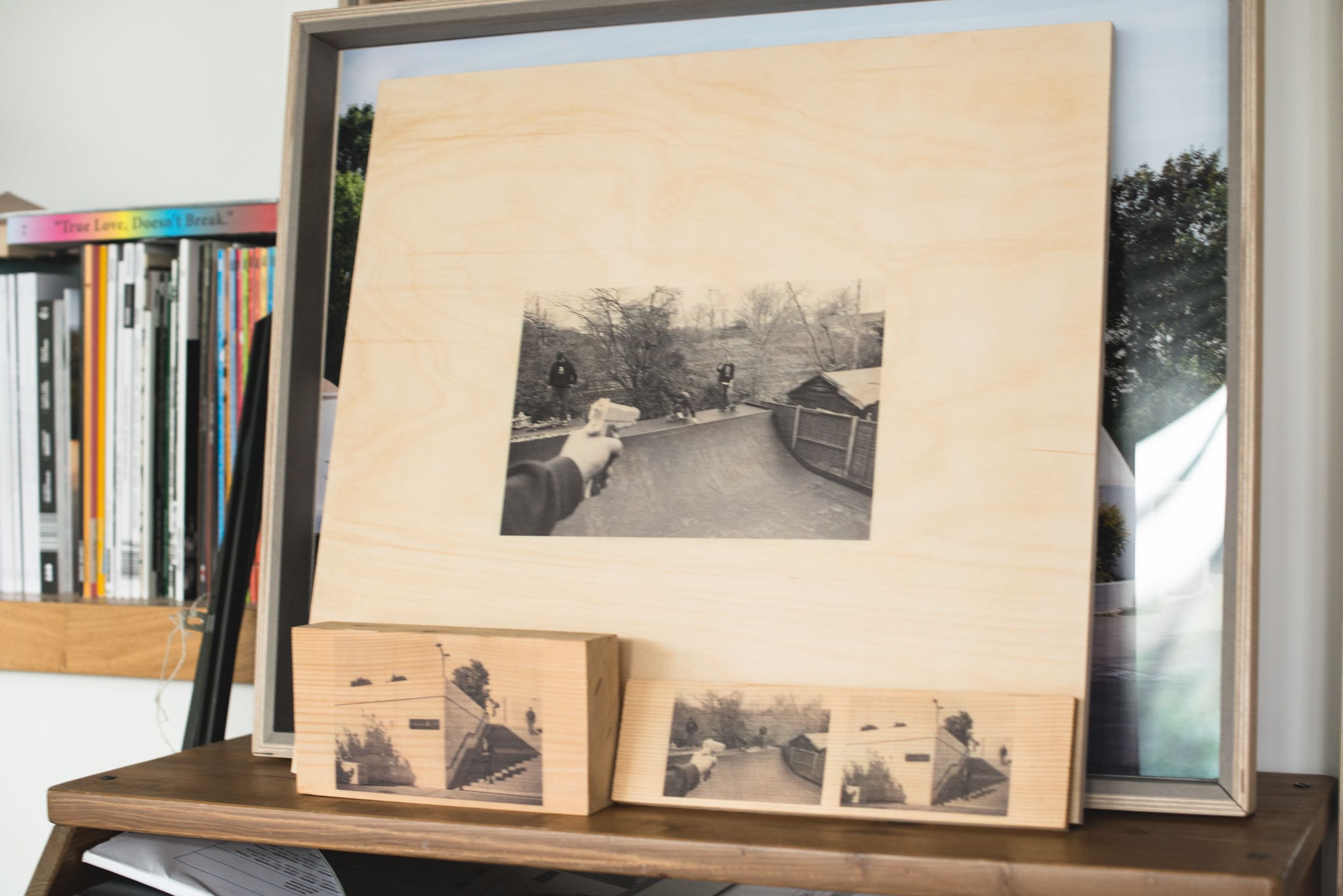 You are on limited editions to how many copies?
There are 1000 copies per book and per city.
Paris, Berlin, London, when is a DeLyon or a DeBordeaux Yearbook?
We would love to be able to document other French scenes, without focusing on the capitals, but it is complicated in terms of financing and sales. It is simply a question of public: the other scenes may not be as interesting as the capitals. It's very hard to get to finance a book without knowing how much we're going to sell. This is something we would like to do, but we will have to find another medium like a magazine for example.
How many books have you published so far?
I am at 3 for Paris, 2 for London and 1 for Berlin. Every year a city is added.
Hum hum… Hum … we have the right to know the next town?
Ah … We do not know if we will be able to add a city right away. We are in the process of changing the main lines of the project. We want to exploit other categories, not just skate.
Want to do a DeSurf Yearbook ?
(Laughs) Maybe yeah, but also other productions like portfolios of artists, photographers etc … make a magazine … There are loads of cool stuff happening!
Basically, you want to diversify?
Exactly! We set up the company so that it is a publishing house, but also an agency for creatives with whom we work. Having a platform that allow us to highlight and publish the content they produce.
The goal is to have as broad a view as possible of the documentation that is made about the city.
Today, how do you choose the pictures? Is it open to everyone?
Yes, we look as well as what the kids of Paris do, as the photographers known on tour! We try to discover photographers who have their perspective, their way of looking at things and who do not necessarily copy the aesthetics of the skate photo that has been the same for 30 years. The goal is to have as broad a view as possible of the documentation that is made about the city.
A good example is Augustin Giovanoni. We published one of his first pictures, he was 15 years old, he was just starting. And now he does video and he issues an edit a month! We also have pictures of Ed Templeton who found himself in Paris at the time of the attacks and we managed to have some of these pictures.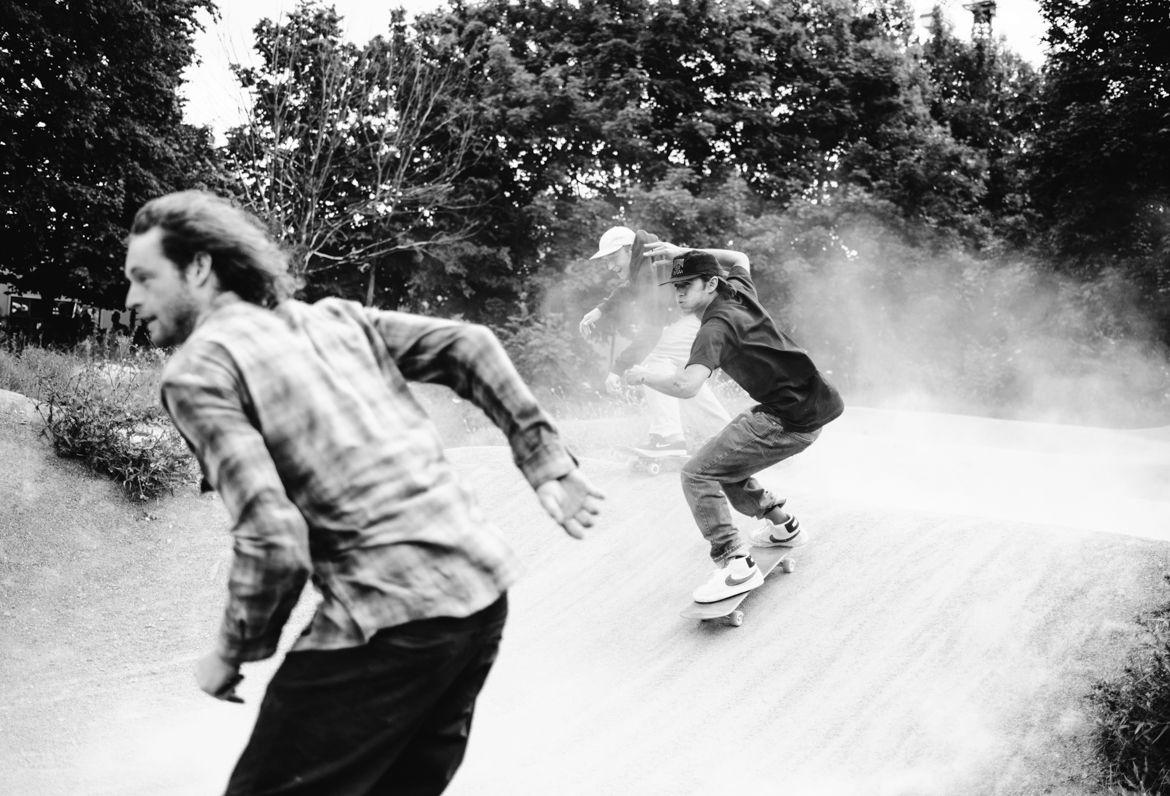 At the selection level, it is quite complicated: it must be part of a temporal pattern. We try to make everything different: not too many photos of the same day, the same spot and the same skater. In each book, we try not to be redundant, so again, we change the spots etc… Because there is really a documentation of the typology of the city and its architecture.
Can you make us the top 3 photographers who inspires you the most?
I will just talk about those in the book. I love the work of Reece Leung, Maksim Kalanep from London, who is for me one of those young people who has a fresh look. Just like Maxime Verret's in Paris.
And finally I am still very amazed at the work of Guillaume Permony in silver and which has a really incredible trick, both in photo and video.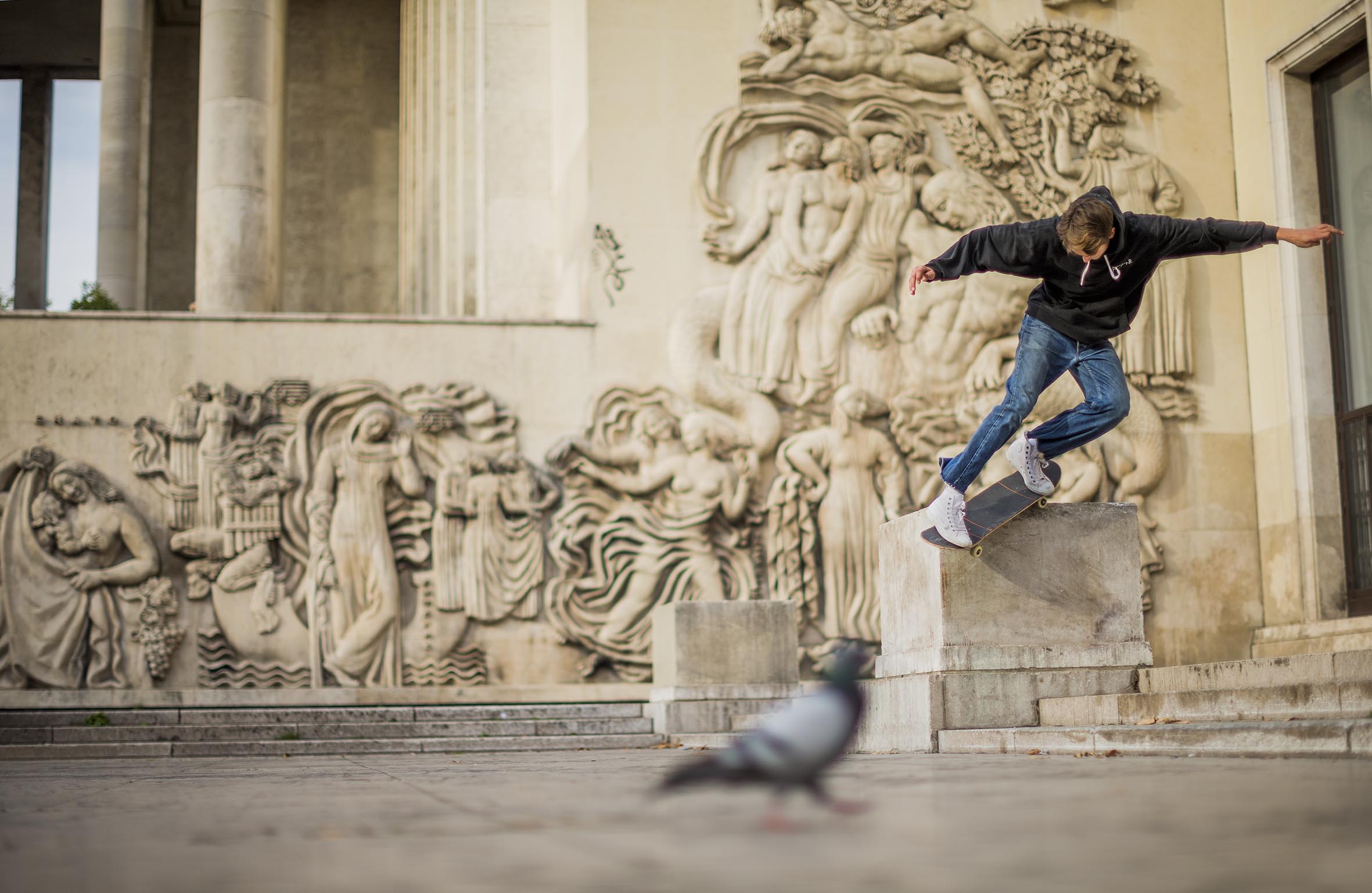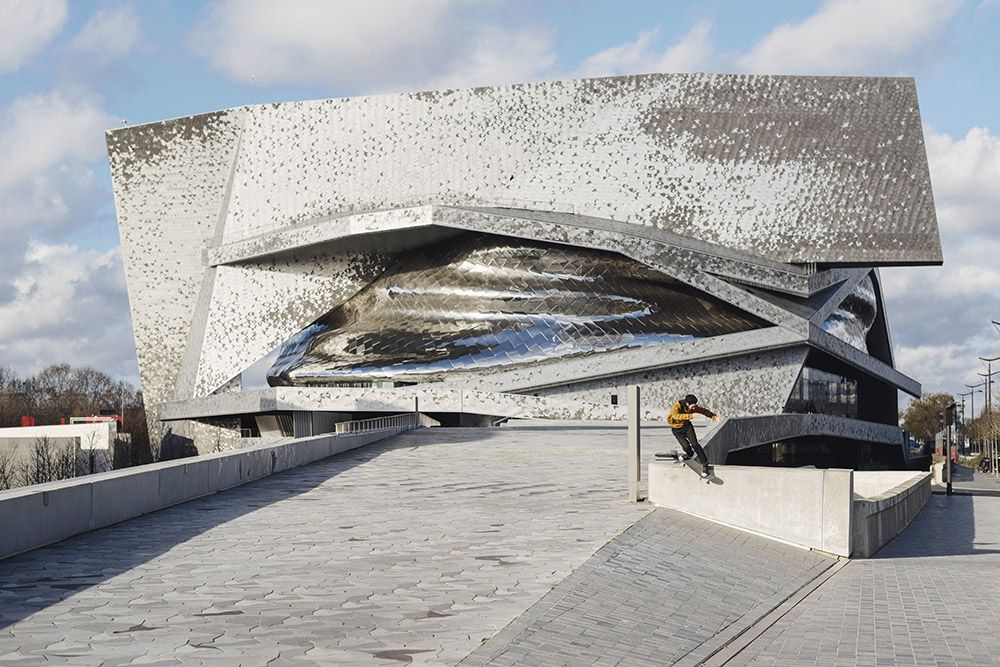 Can you tell us about the 2 boards (Fernando Elvira and Studio Jimbo) that you are going out?
I chose to make my boards with 2 artists who have completely opposite dimensions. Fernando works only with scissors, scotch and paper. It cuts, sticks and then scans the result. While Jimbo works in digital: He left a painting of Delacroix, a painting of 1789, which he reworked and slightly distorted on Photoshop.
And boards, are you going to do more and more?
We will actually try to make more and more artist-series limited edition with people that we like. We already have 2 or 3 artists with whom we risk working, as for example Artus.
No photo triptych on boards?
No, it's not on the program, it's a little basic. It may make sense at one time but not for now. There are some awesome things that were done between Carhartt and Fred Mortagne 10 years ago, so it's not new to us.
Can you give us a short summary of your future projects?
We're going to produce things that will come out of the Yearbooks. We prepare a series of books with a series of videos, not necessarily on the skate but with our eyes.
And 6 last quick questions:
UNIQUE PHOTOS OR SERIES: It takes everything to be shared!
WHAT BOOSTS YOU: Working with lots of people and full of different energies, seeing the sky through the window of my bed in the morning on waking (laughs)
WHAT SLOWS YOU: That it is full of different energies, because they are not all positive
FAVORITE TRICK: Back tail
FAVORITE SKATER: Jérome Chevalier
YOUR DREAM: To do something collaborative & participative. Who can redistribute what is often eaten by large companies, big agencies, that either does not pay or very little, or pays in jeans to people. To do a trick able to pay people, and allow them to reinvest, do something else and remain creative.
Perfect! Thank you Thomas and keep this very beautiful energy!