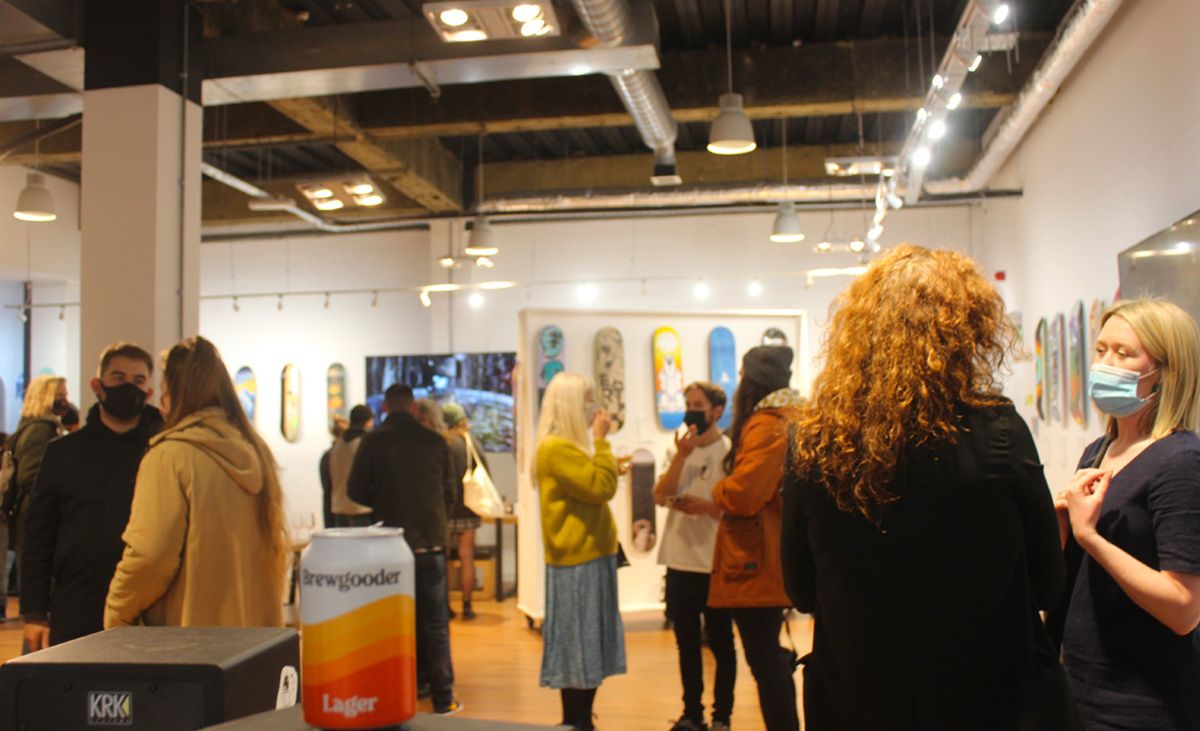 On the occasion of COP26, the skateshop Route One and the manufacturer Re:ply Skateboards have teamed up to set up the exhibition "For Cop's Sake!". Their objective is to present recycled skateboards made by international artists.
The brief is simple: to give its artistic response to the climate crisis. Steve Olson, Andy Jenkins, Mark McKee, Jimbo Phillips, Don Pendleton, Mark "Fos" Foster, Jon Horner, Jono Wood, Fernando Elvira, Eloise Dörr, Martin "Mander" Ander, Nick Zegel, Sebo Walker, Rob Mathieson, myself and many others have made a work exclusively for the occasion.
The charity exhibition wants to show that the skateboarding community is mobilizing and raising funds through the sale of works for the Environment Justice Foundation. It runs until November 12 and the auction will end the same day.
To see the list of all the works, go to the Forum auctions website.